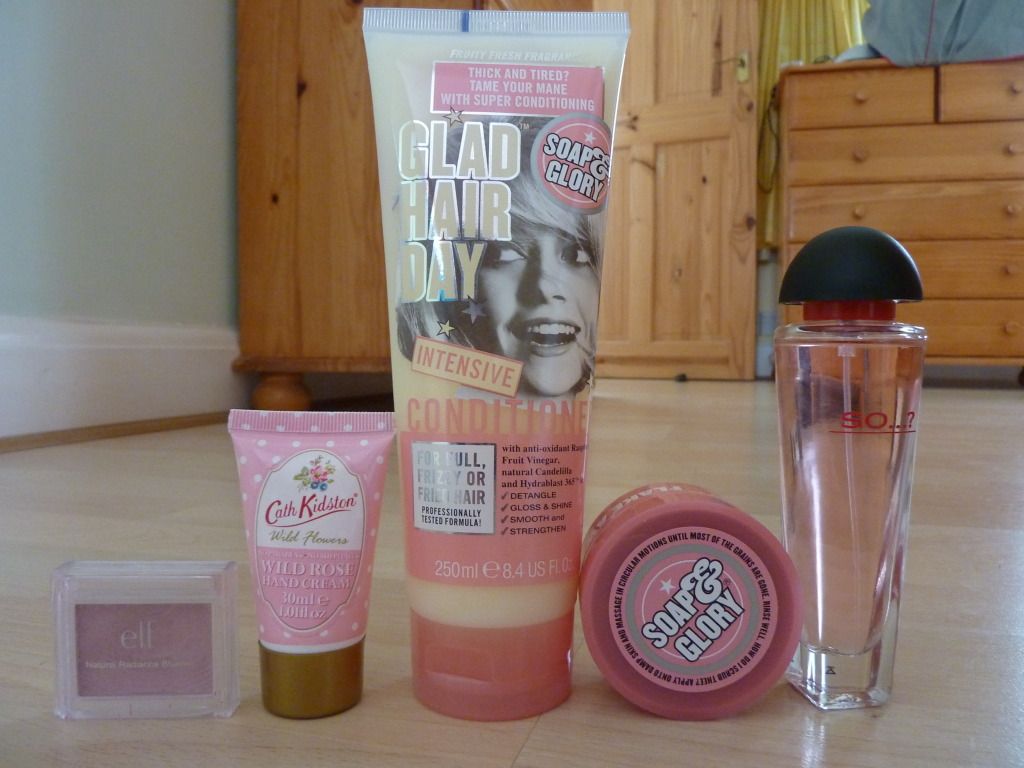 Soap & Glory
Glad Hair Day Intense- This conditioner has done wonders for my hair it leaves it really soft and hasn't been tangling as much and it smells SO yummy and sweet!
Soap & Glory Flake Away- This has made my skin feel really soft and it isn't very harsh so you can use it as many times as you want. This also smells SO sweet and lovely and you only need a little blob.
Cath Kidston Wild Rose Hand Cream- This is a really nice "Handbag" sized hand cream and smells really nice and is quite moisturising!
So...? Fragrance- since getting this for my birthday I have never left the house without putting this on...it smells so lovely (I am SO rubbish at describing the scent so I won't go into that) but I just love it!
Elf Natural Radiance Blush in Shy- I have only really started going back to using this blusher as I found it at the back of my make-up draw. I have been using it alot this month as it is just a really lovely light pink colour and is really natural and great for summer!