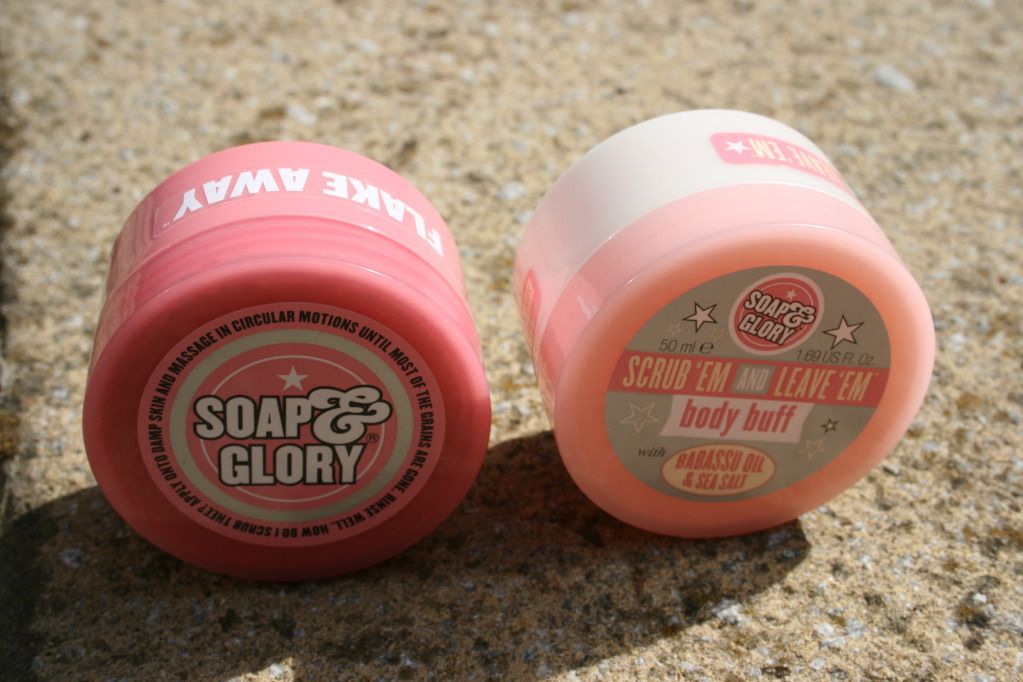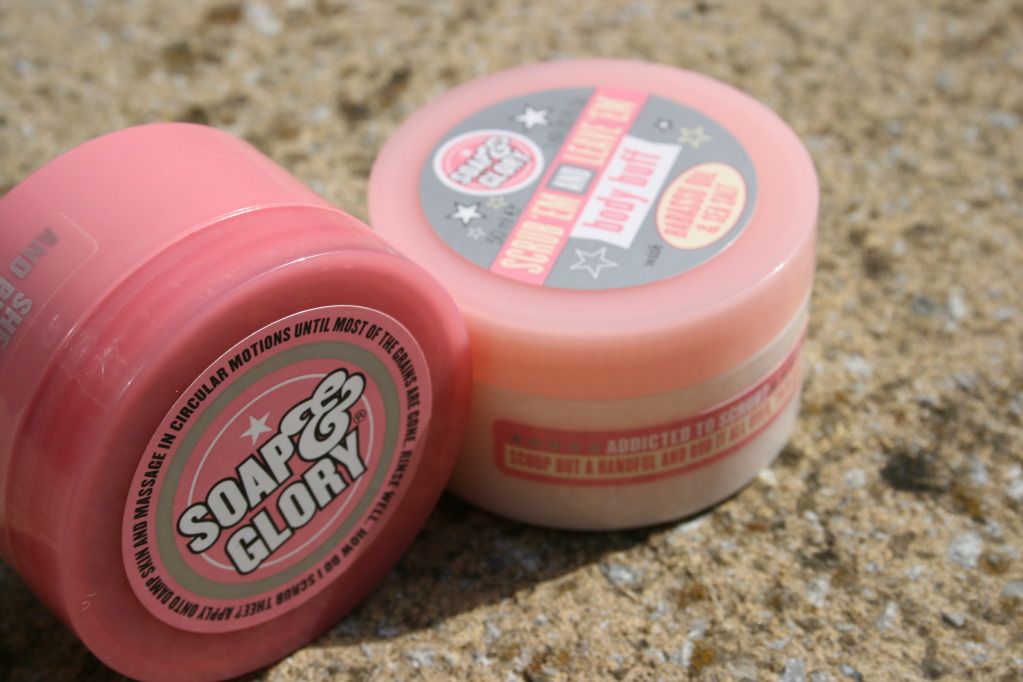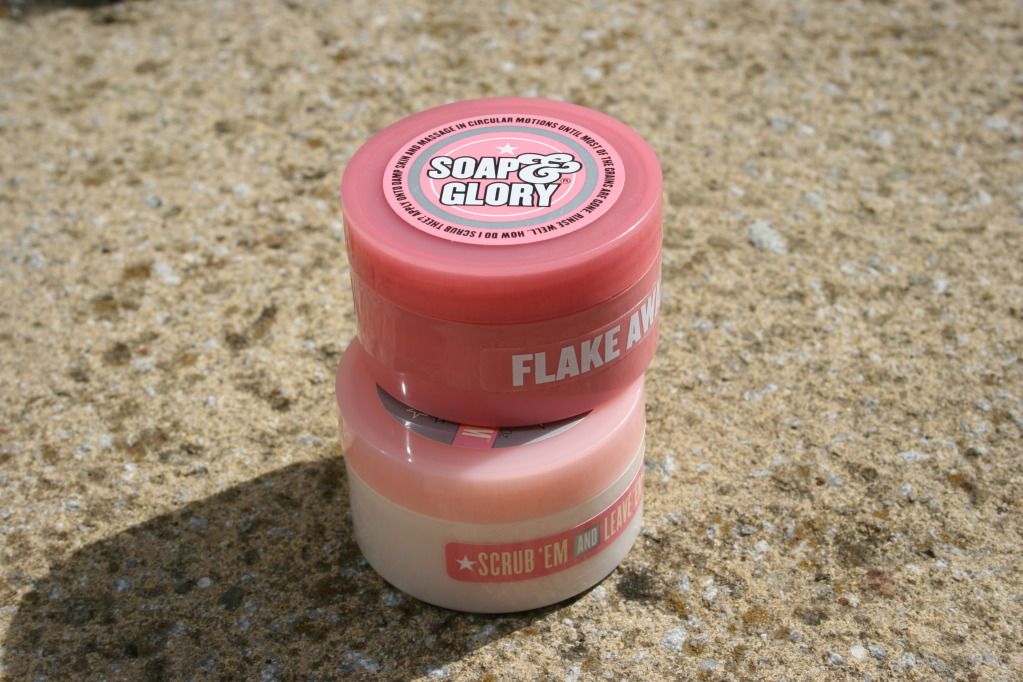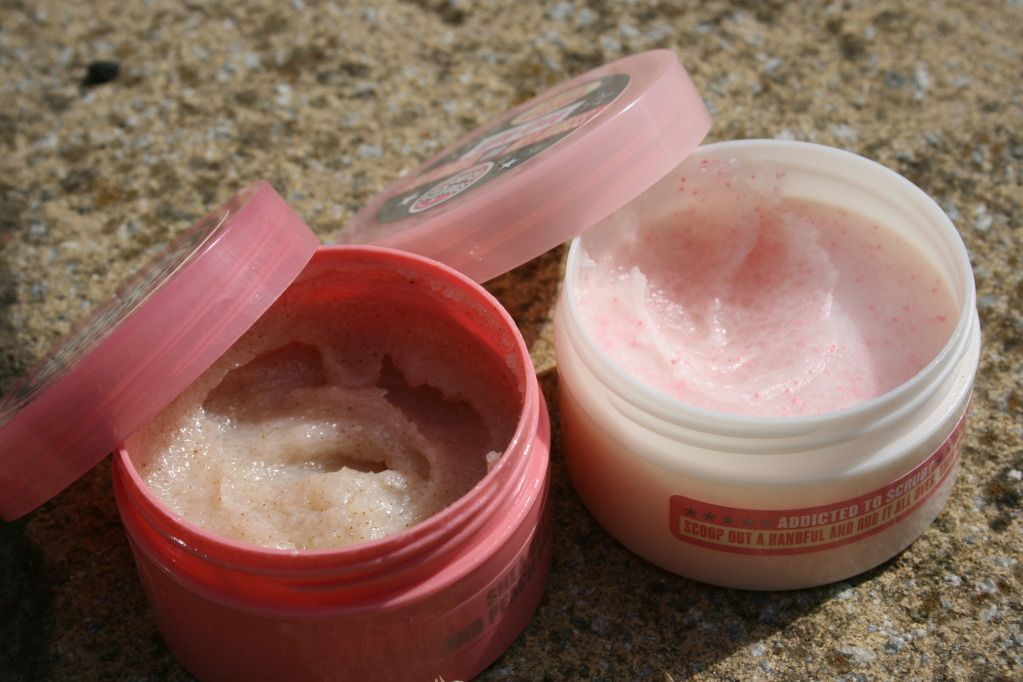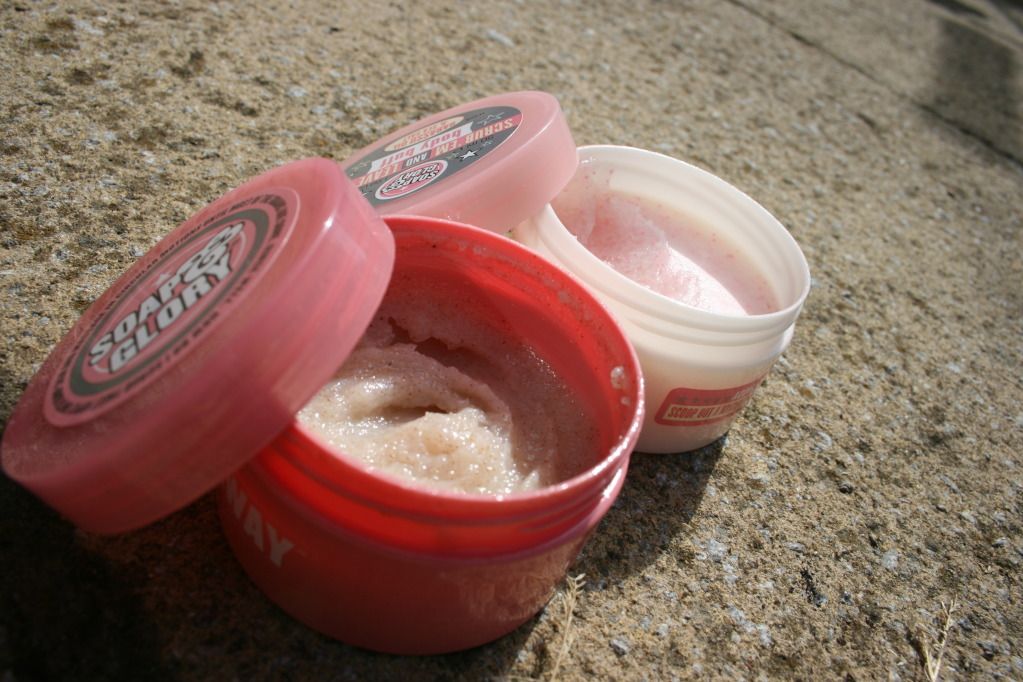 I recently purchased the Scrub 'em and leave 'em body buff and thought I would do a comparison with this and my beloved flake away.
They don't smell the same which I kind of like, I mean if you love the Soap and Glory scent you want everything to be the scent. Although I do like a bit of variety (don't we all?) the Scrub 'em and leave 'em has a more light smell and maybe savoury rather than sweet (I am not very good at describing smells so you will have to pop into boots when you next go to smell it). It is also quite floral smelling too!
Whereas with the Flake Away it is more heavily scented with peach and a floral scent too! I do love the smell of both but I think I might have to go with the flake away as my favourite.
The texture of both is totally different the flake away is less solid than the Scrub 'em and leave 'em. The flake away has more ex-foliating beads than with the
Scrub 'em and leave 'em.
I think what soap and glory aimed to do with
Scrub 'em and leave 'em is to make it more moisturising rather than actually making your skin soft because it only lightly buffs your skin whereas the flake away really gives you a good scrub and leaves your skin feel amazingly soft.
This maybe the reason why
Scrub 'em and leave 'em is a little less harsh compared to Flake Away
Scrub 'em and leave 'em has sea salt in it and Flake away has sugar.
Instruction wise with what you are actually supposed to do with the product is great with the flake away it tells you to wet your skin first, then apply in circular motions and when most of the scrub has gone rinse off. Well with the
Scrub 'em and leave 'em it does really tell you whether to wet your skin first which is annoying...it just says "scoop out a handful and rub it all over, then rinse" which not really that helpful to me anyway
But all in all probably do still prefer my beloved Flake Away, happy days!
Sorry that was a little long and blah,blah,blah.
Have you tried these both, which one do you prefer?
What are your favourite Soap and Glory Products?