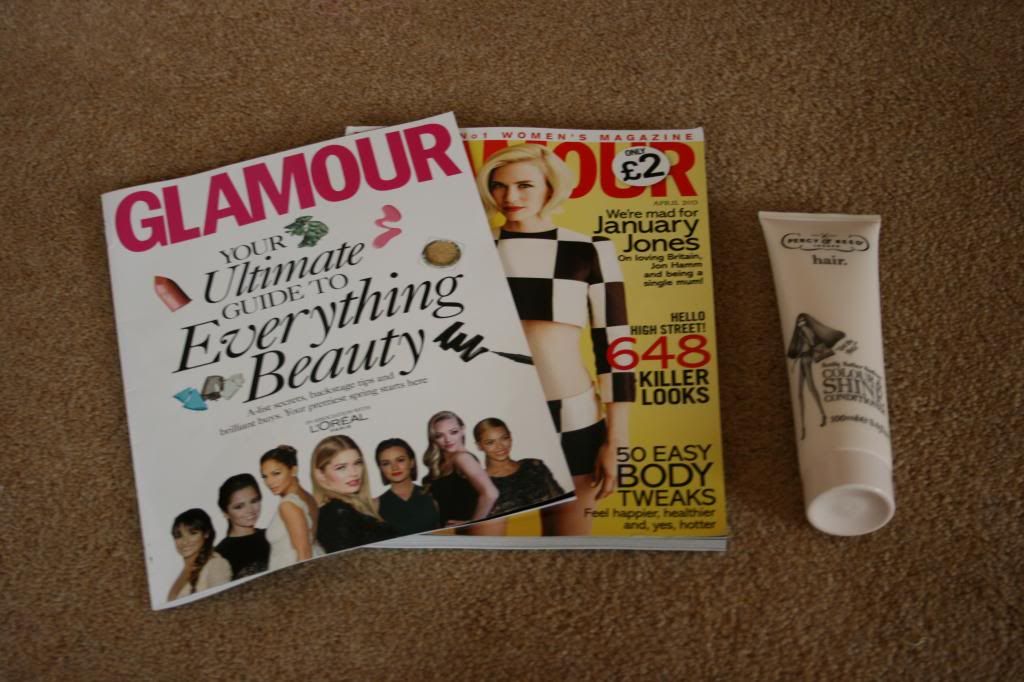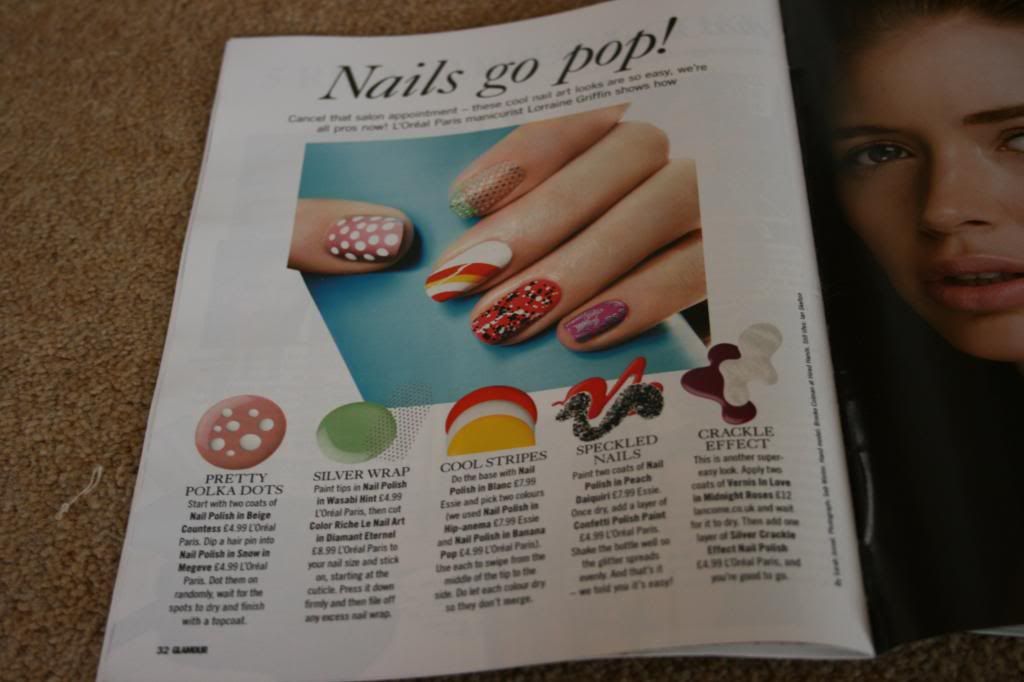 So I picked up the latest issue of Glamour, mainly for the conditioner as you do! I have tried it and is lovely, doesn't bet aussie as it doesn't smell to fantastic but overall it leaves your hair feeling super soft.
It also came with a 'beauty guide' which has in some great products and also some nail looks (my fave) also included is a small sample of the Elie Saab perfume, I haven't smelt it yet...so I can't tell you about it.
Have you bought the recent issue of Glamour, what hair freebie did you choose?