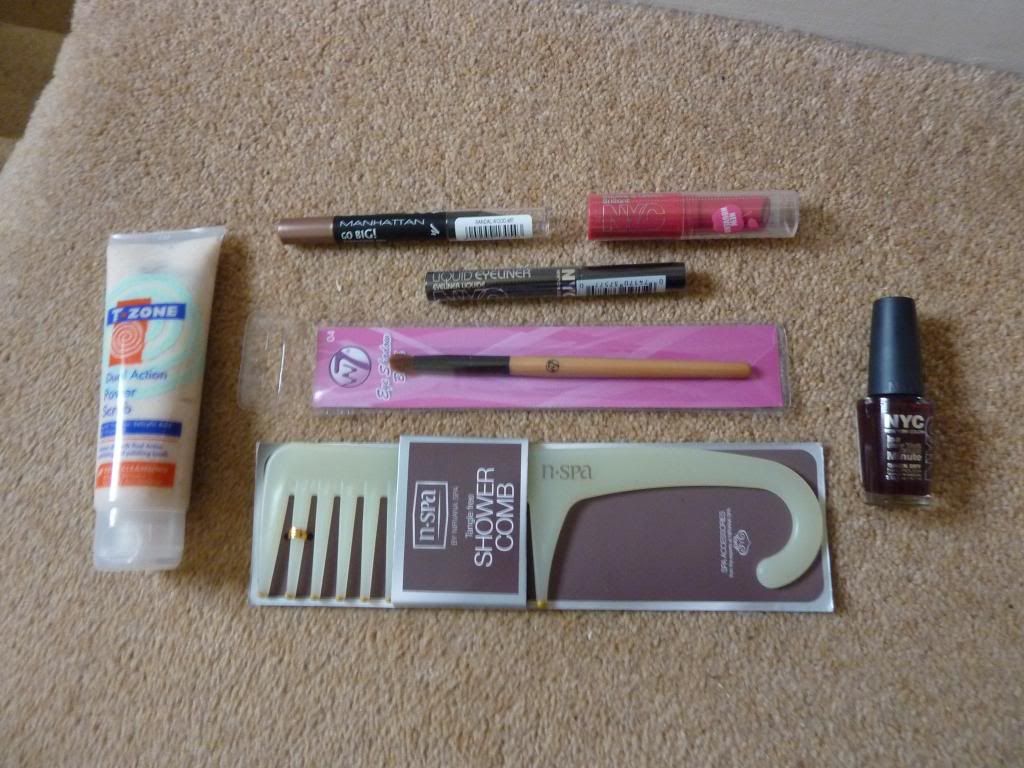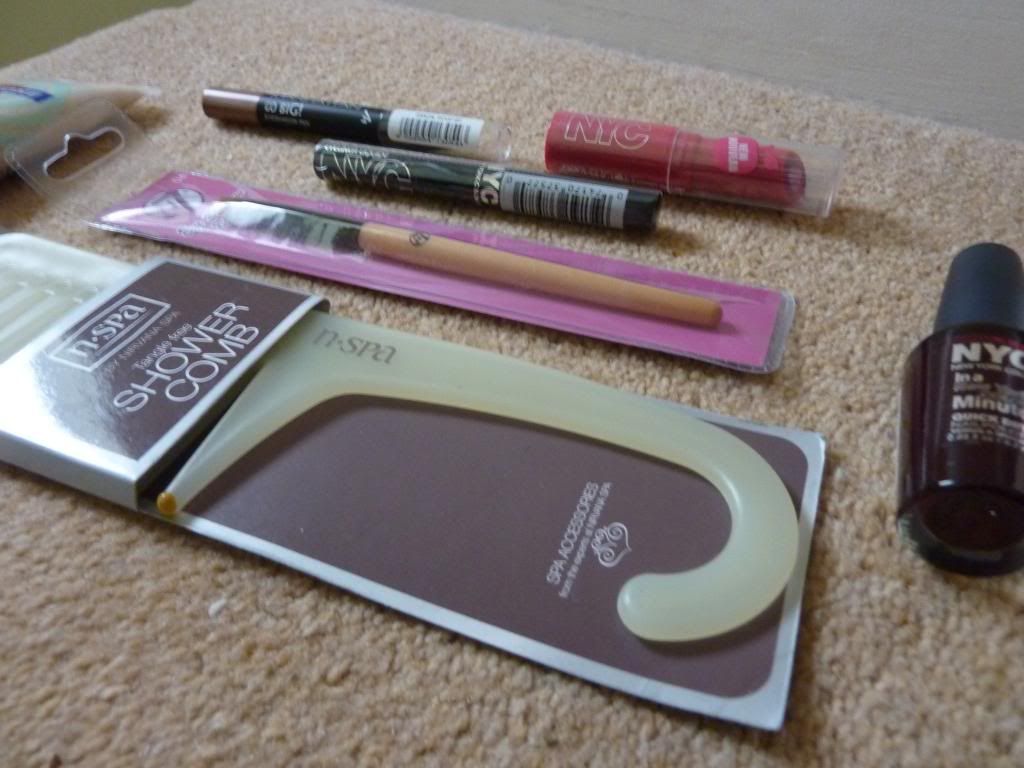 I bought this because my skin has been a bit aggressive lately, I think this is probably due to the stress of sixth form and homework. I knew that the active ingredients, would help out my skin. So far so good, full review to come.
This has been raved so much about by the wonderful MakeUpSavvy. As soon as I saw that they sold it at Fragrance Direct I immediately popped it into my basket. What is great is that I have been looking for a eye shadow pencil, but a lot of the current drug store offerings are a little out of what I would like to pay for...
This again was one of the top products that MakeUpSavvy, talked about. I have been trawling the internet to find something lip related which would suit the more colder months that are arriving. I thought that this would fit the bill perfectly and would be great for sixth form as I was worried that if it was a dark colour it would slip and smudge. This is a little pinker than I would have wanted but great product all the same and it smells so good too!
NYC Liquid Eyeliner in Pearlized Black 99p
Annoyingly I can't find the link to this on the website, I guess it is sold out...I bought this as I have been itching to try eye liner on my top lashes. I thought that if I found a super cheap option, it wouldn't feel like such a waste. I think I may need some much needed practise on the steady hand front...
I have been wanting to build I my brush collection for a while now. I had my eyes on something that would be good to blend eye shadows together. This is really good and super cheap.
Once again something, I have wanted to get is a shower comb. I feel like sometimes my conditioner doesn't get the help it needs to lock back in moisture. It also helps greatly to get the tangles out! Great price for a awesome product!
NYC Nail Polish Quick Dry Lincoln Center
Last but no means least, is this polish. I had been wanting to test out something else from NYC also I had winter colours in mind so opted for this. However it is a little darker than I was anticipating, but I am sure I will be able to work with it.
So as you can see I got some great products for amazing prices!
What have you purchased recently?

Love Emily x