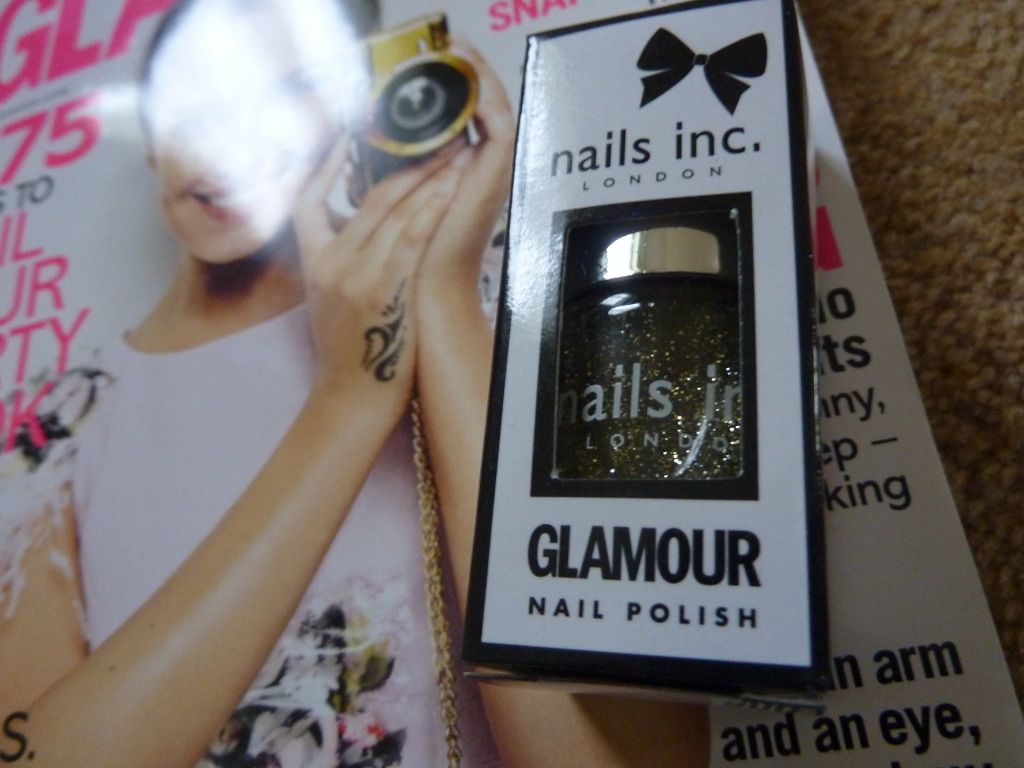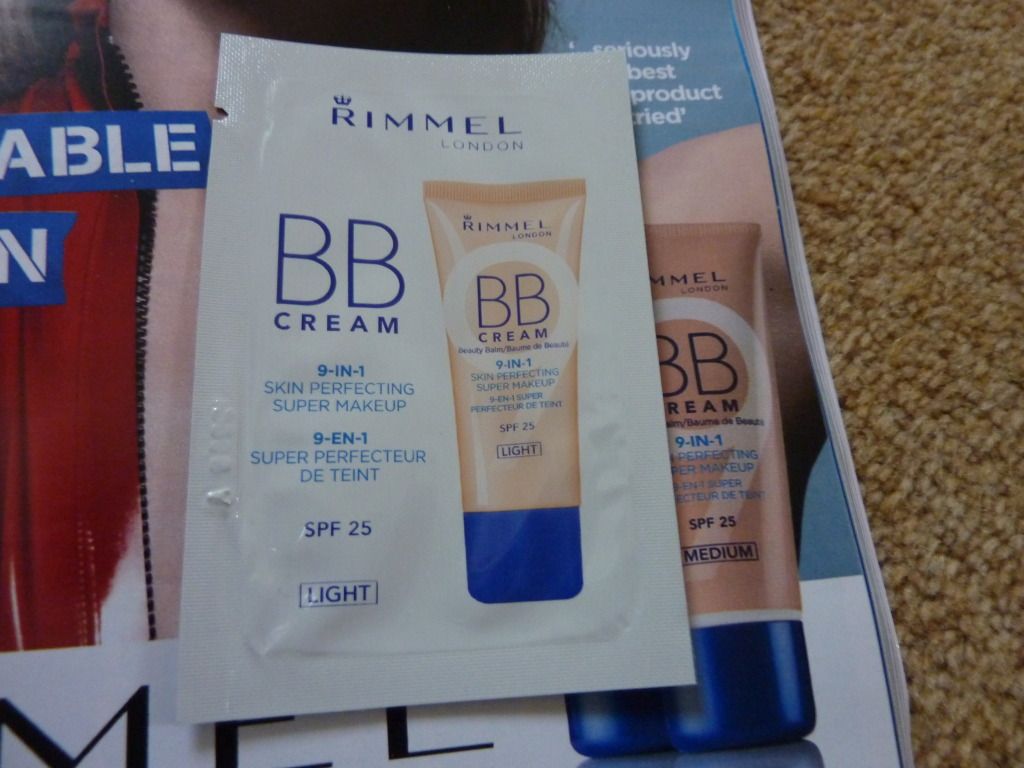 I picked up December's issue of Glamour magazine to find that they contained a free full sized bottle of Nail inc. nail polishes. I picked up the gold glitter in "Glamour Glitter". I have always wanted a gold glitter and now I am satisfied! Hope fully this will go on well and not chip too quickly.
I was also quite surprise but also excited to see two small samples, one of the new Nivea hydration primer, which is a moisturising primer. The second one being Rimmel London's BB cream, so an extra bonus! I am slightly tempted to go and buy the pink polish (called Elizabeth Street) or the red (St James) but to be honest I don't need any more nail polish!
Will you be getting Glamour magazine?
What nail polish shade will you pick?