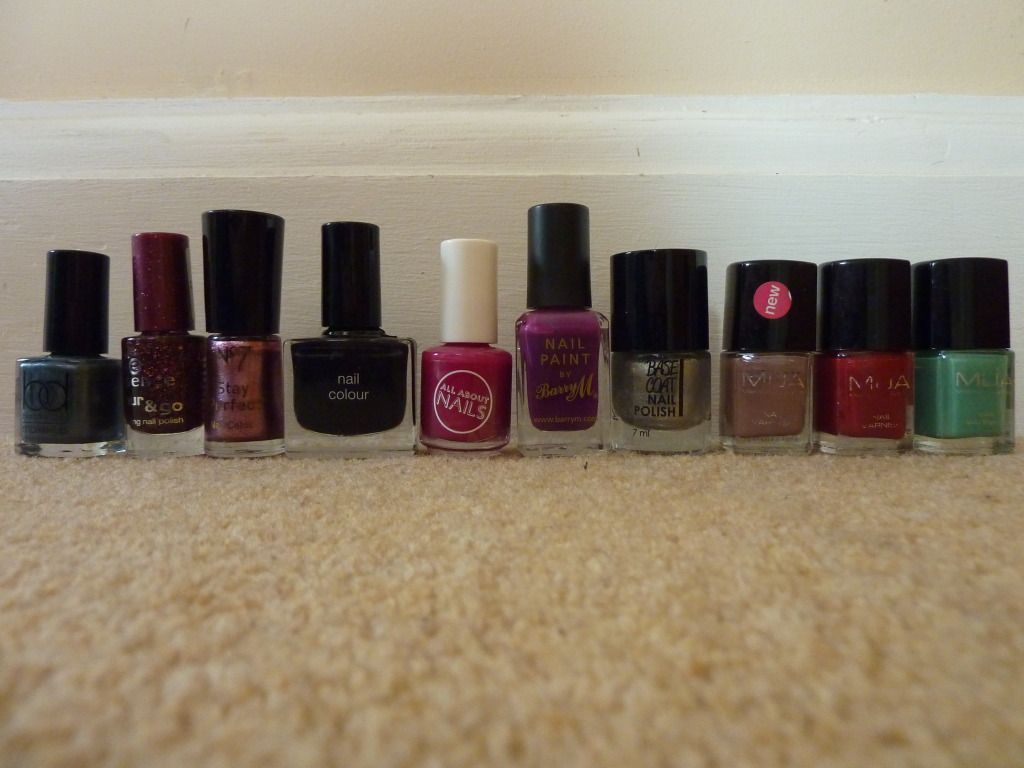 Barbra Daly City Light, Essence Time for Romance, No7 Milan, M&S balck, Tesco all about nails Raspberry, Barry M Bright purple, Primark Sliver, MUA Shade 21, MUA Shade 8 and MUA Shade 5.
Just thought I would share with you what nails polishes I will be wearing throughout this A/W.
Hope you all have a lovely weekend!