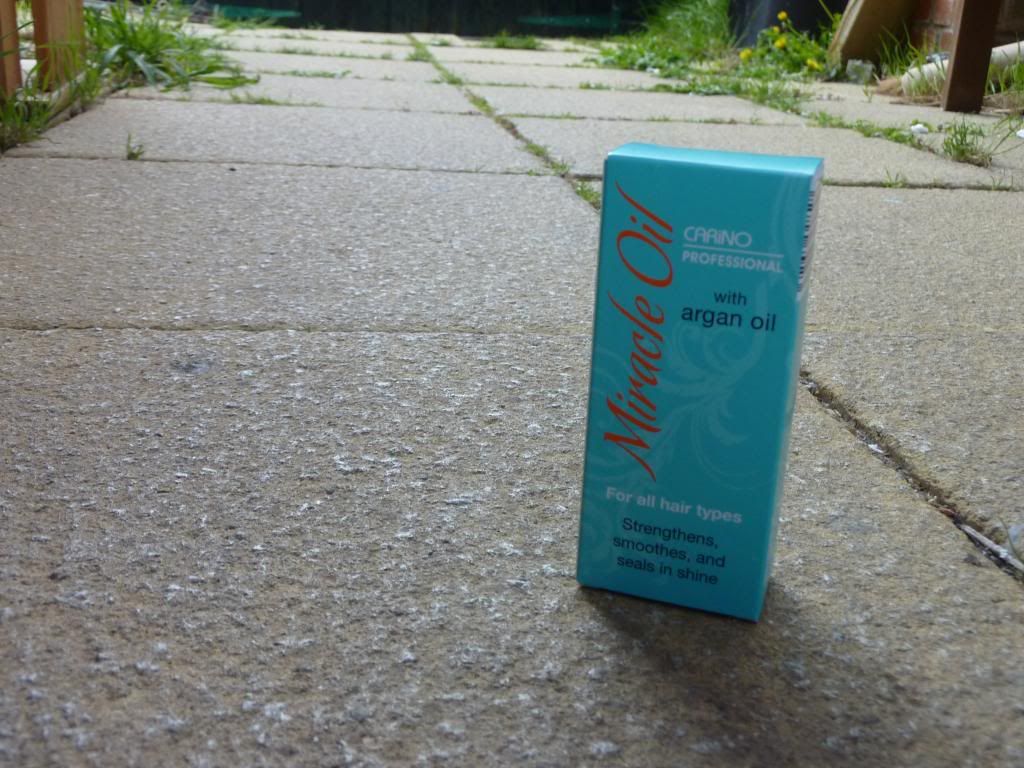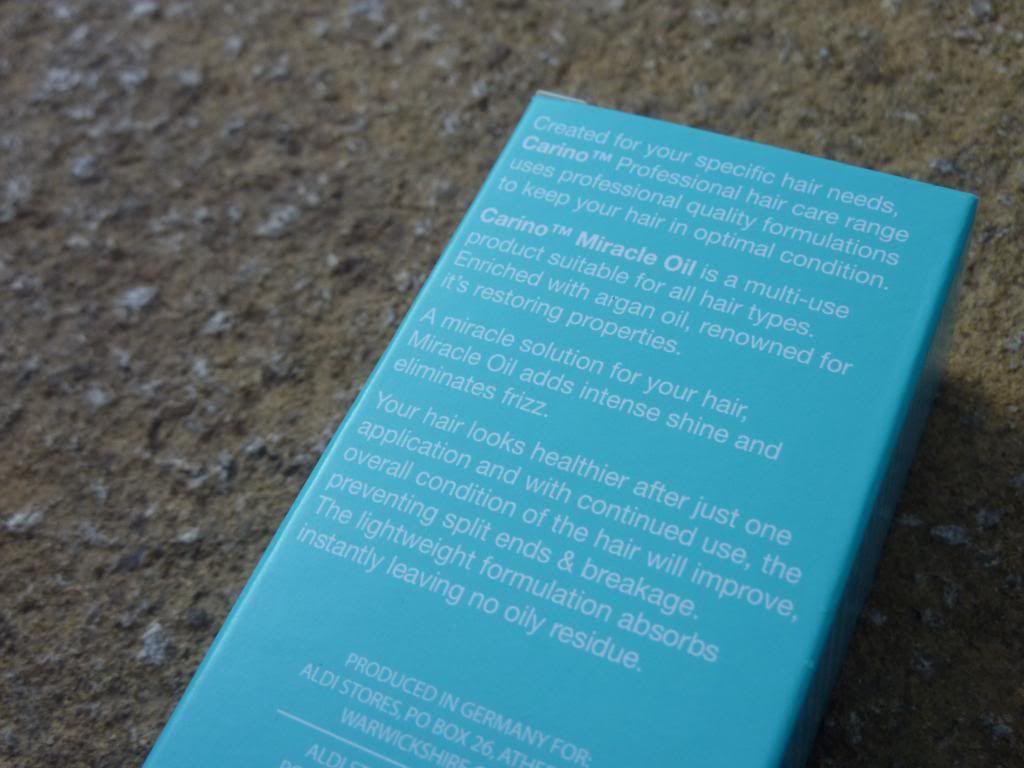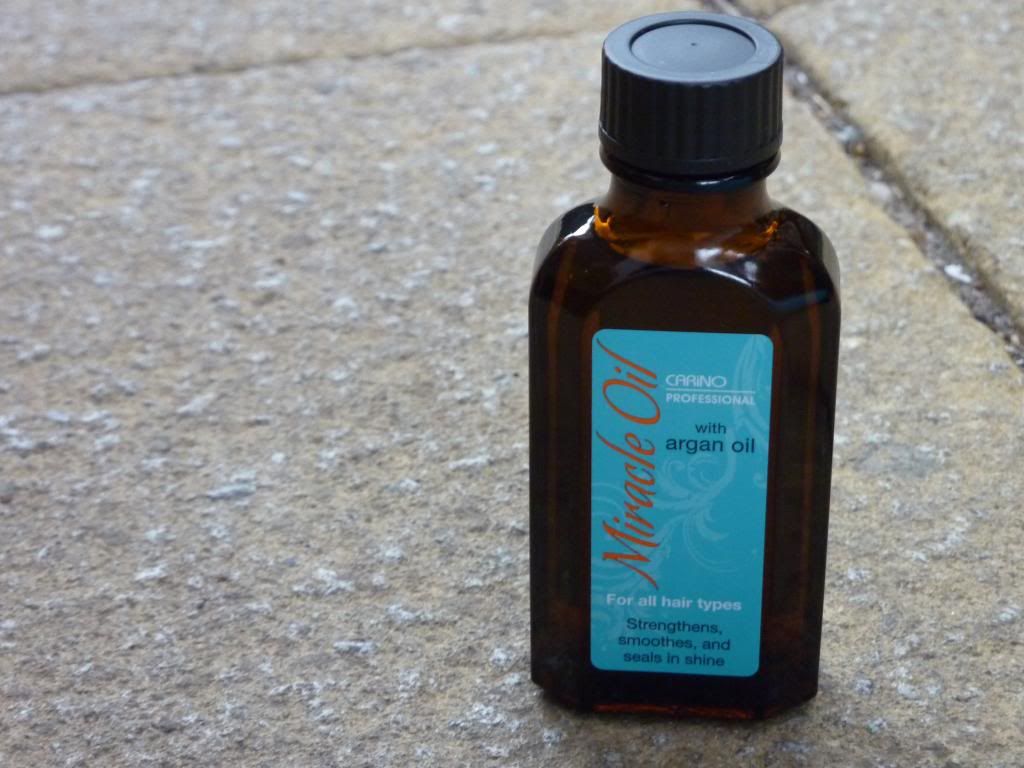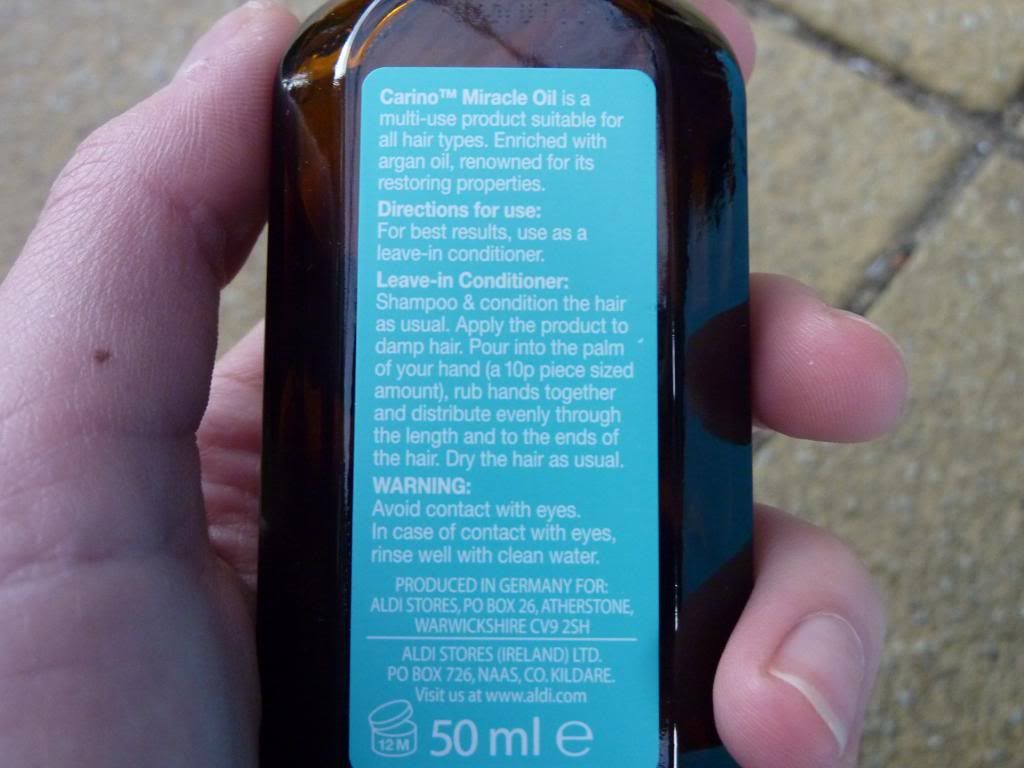 I was in my local Alidi and doing the weeks shopping with my mum, I wandered over to the beauty/hair care bit and saw this. It was priced at £3.99 which I thought was rather reasonably priced, since morrocan oil is way more! I haven't tried morrocan oil, so I can't compare them. Is it good, I hear you ask...well lets see!

It doesn't smell overly strong, kinda of hair "producty" scent. It feels like a oil and applies like one. It sinks in pretty fast. The morning after applying it my hair feels rather soft, but not super soft. (Does Moroccan oil make it super soft?)
Overall, I think it is really good value for money as it does soften your hair but doesn't do anything outstanding.