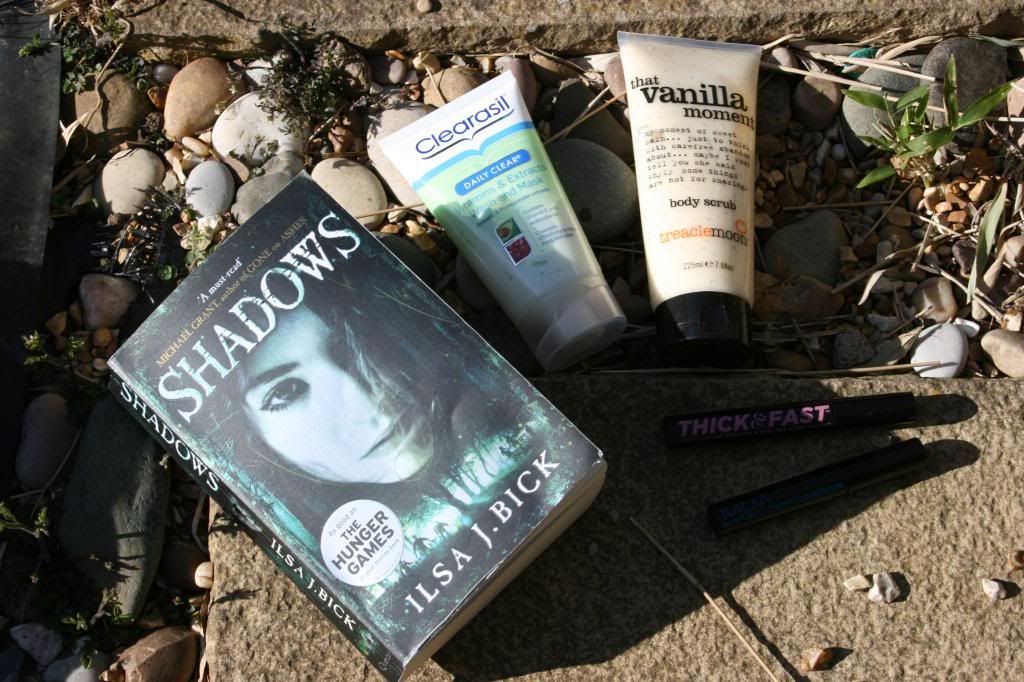 So it is that time again, I swear this year is just flying by!
Shadows book by ilsa j. black
I am now onto the second book of this series, it is really adventurous and nothing like I have read before. I would definitely recommend you having a read of it!
Clearasil Wash & Mask
This is lovely fresh and creamy. It is great as a wash or a mask, makes your skin feel soft and clean!
Treacle Moon "that vanilla moment" body scrub
I have done a whole post on this (linked above). This is so sweet smelling, I just want to eat it. As well as smelling great it buffs your skin very well!
Soap & Glory Thick and Fast Mascara + MUA Waterproof Mascara in Black
I have been loving using these two mascaras together. They work so well. The MUA one give colour and separates my lashes and the S&G one volumises them. So a brilliant pair in my eyes!
That's my favourites of April, what are yours?
Love Emily xx