I did this last year, I thought I would do it again, as it was quite popular last time. Also, alot has changed from then and now.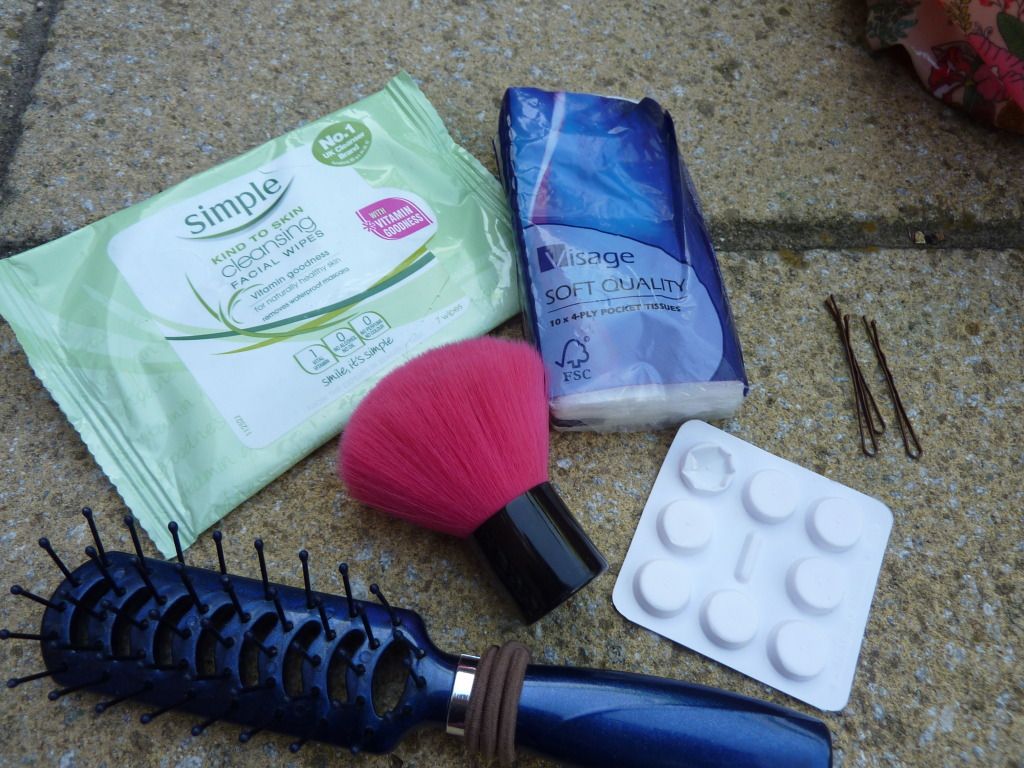 Simple Fae Wipes
Hair Brush, Bands & Bobbi pins
Primark Kubuki
Tissues
Paracetamol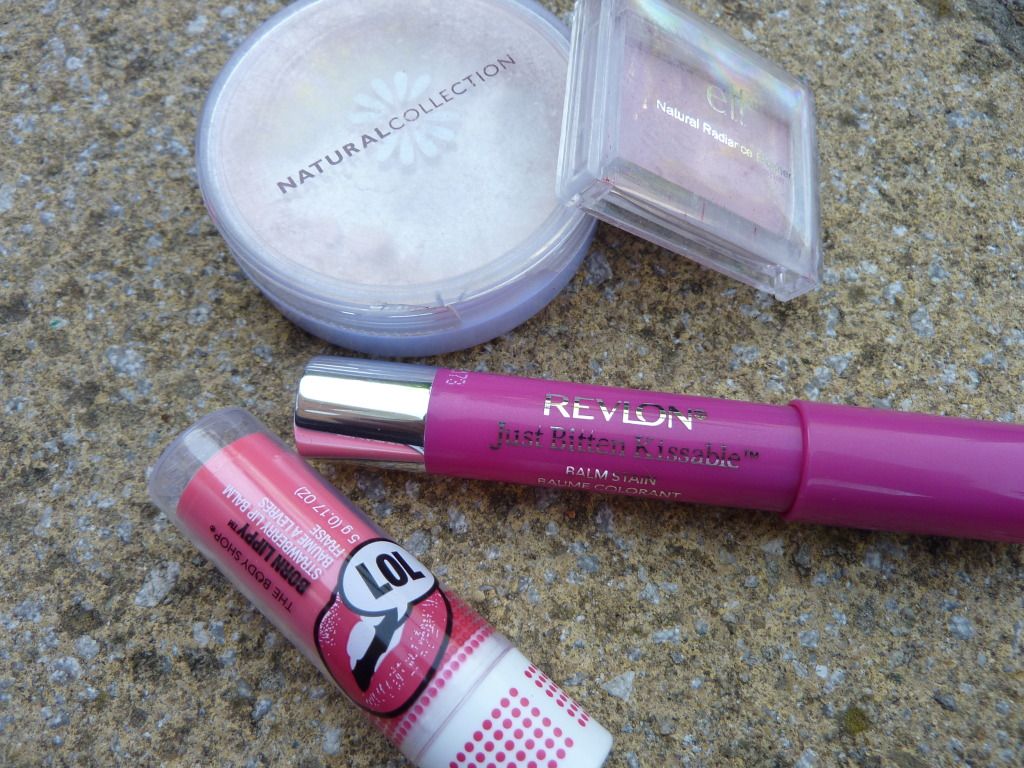 Natural Collection Pressed Powder
Elf Blusher in Shy
Body Shop Strawberry Lip Balm
Revlon Balm Stain in Lovesick
S&G Hand Food
S&G Hand Maid hand sanitizer
Mirror/Brush
Perfume Samples
What do you take with you to school/work?