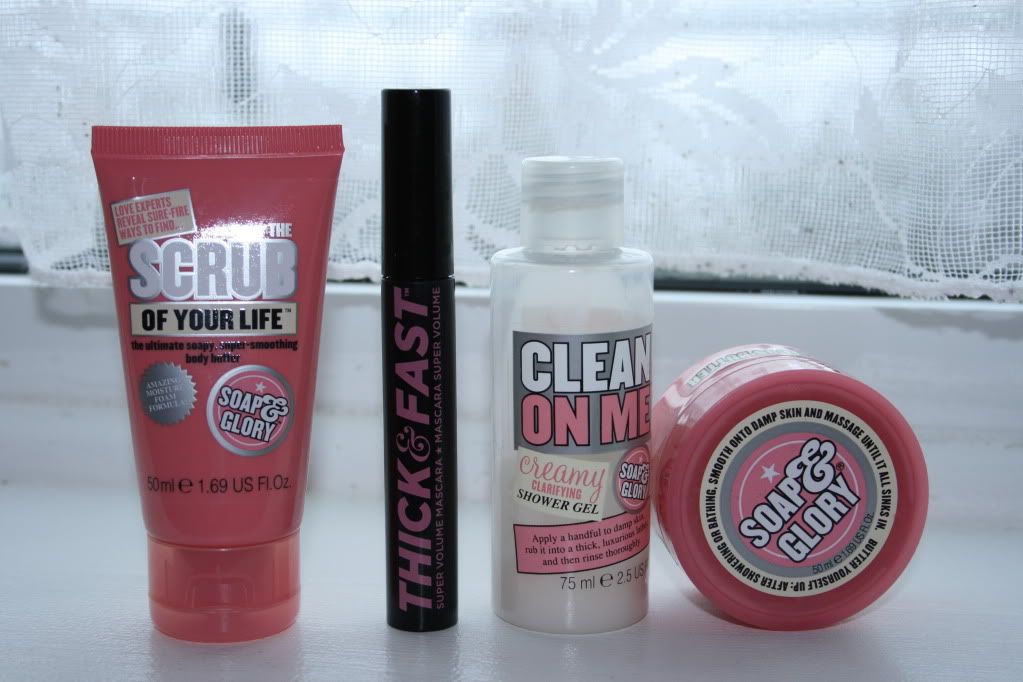 Scrub of You Life
This makes your skin smell so lovely, and gives your skin a really nice buffing and it also foams up.
Thick & Fast Mascara
It picks up all your lashes, makes them really black, gives them a lot of volume, and length. Overall a great mascara.
Clean On Me
It is so creamy, lathers up pretty well and makes you squeaky clean!
Righteous Butter
A lovely thick body butter, sinks in and leaves your skin smelling utterly gorgeous.
What are your favorite Soap & Glory products?
What are you getting up to this weekend?