I thought it might be interesting for you to see what I have been baking recently and these are just ones of the things I have been cooking up! Hope you enjoy :0)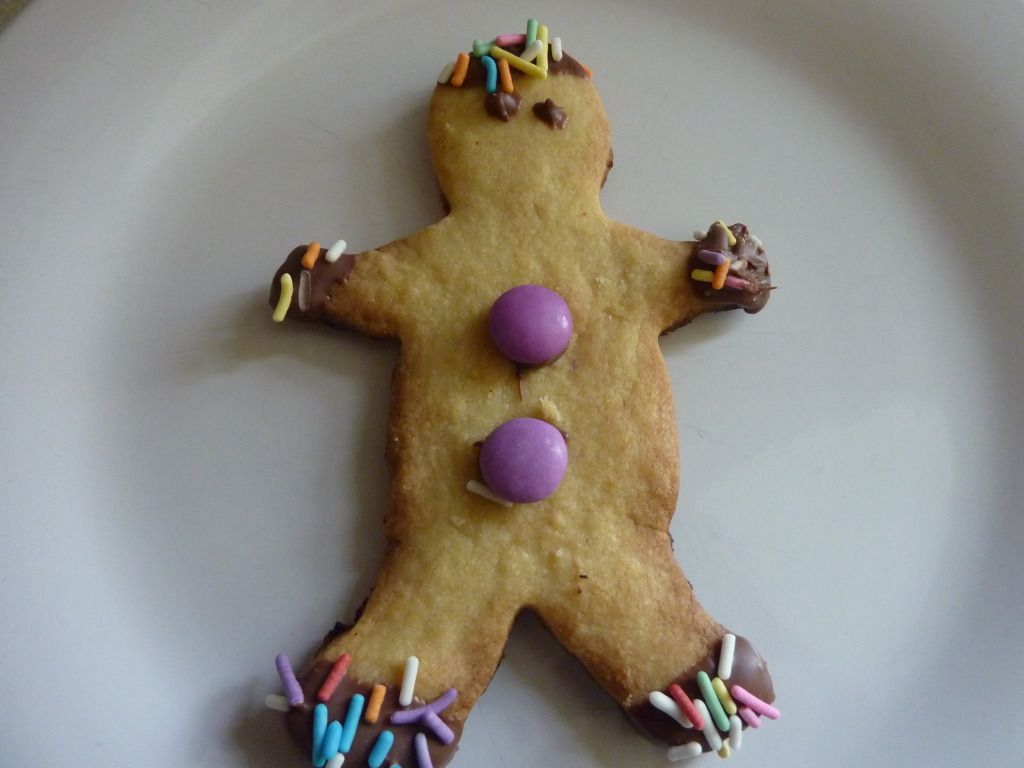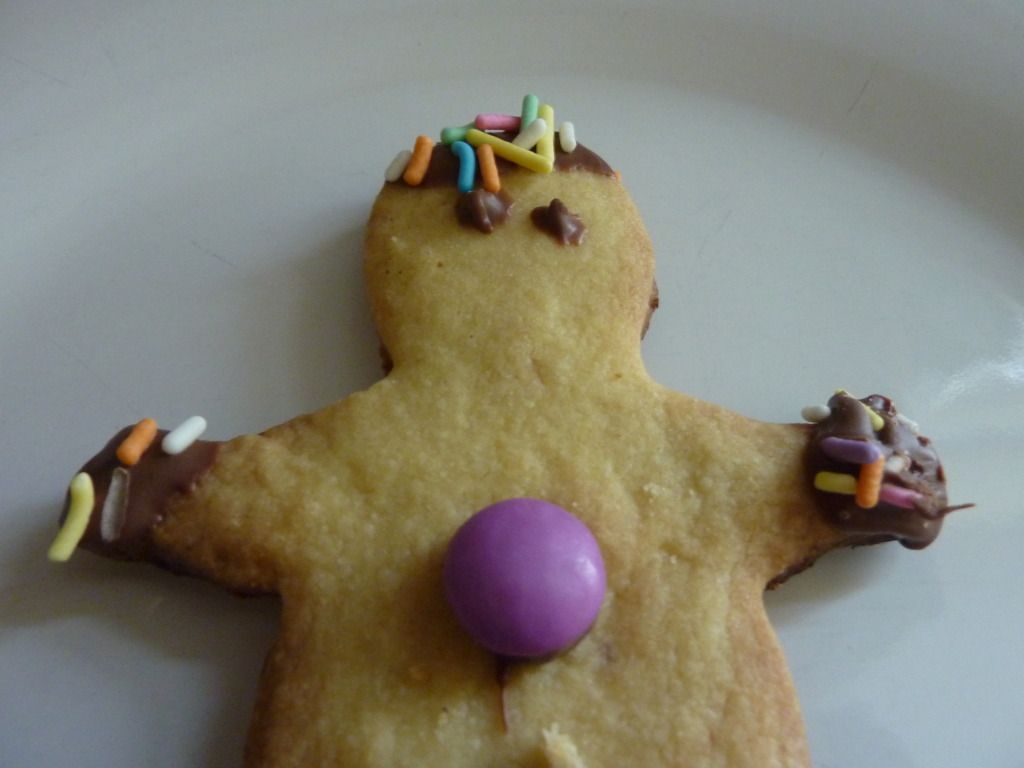 Ingredients:
40g/ 1½ oz. icing sugar (I used caster sugar and it worked fine)
175g/6 oz. butter (it is best if is softened)
First, sift the flour and caster sugar in a bowl.
Next, rub in the butter until it is well blended.
After that, roll out the dough to about 1cm thick.
Get your man cutter and cut as many men as you can and place them on a baking sheet covered in baking parchment. Put into the oven preheated to 180°C/350°F/Gas Mark 4.
Bake for around 15-20 minutes or until lightly brown in colour and firm to the touch. Leave to cool on a wire rack.
For the decorating, melt about 50g of chocolate (which ever milk,dark or even white) in either a pan or the microwave. Get the man's leg and dip it into the chocolate, do that with the other leg and also with the two arms. Next sprinkle on some hundred and thousands (or anything you want to decorate him with). Then get a small spoon and dip that in the chocolate and dot on some eyes. If you want your man to have buttons. I got my spoon dipped into to chocolate and made two dots in the centre and then stuck on two smarties.
Leave the chocolate to set, then the best part you can now eat him! Yum, yum :D
Please tweet me a picture (@EmilysBlog) if you try these out, I would love to see them ;)