Hello! I'm Tiffany from
xtiffyxx
and today I'm guest posting for Emily while she's away on holiday (the lucky bugger!) – Hope you enjoy!
Although my make up collection has increased somewhat since blogging, I find I have a small handful of products that I enjoy so much, I keep using them over and over – nothing else seems to get a look in! For this reason, I decided to share with you my current top 5 most reached for products.
MUA – Undress Me Too.
This product has only been out 5 minutes but I couldn't not put this in my top 5. Ever since I copped an eyeful of Urban Decays Naked 2 palette, I knew I needed those shades of eye shadow in my life! I couldn't bring myself to spend that amount for the Naked 2 so I couldn't believe my luck when MUA announced they were releasing Undress Me Too, which is a brilliant dupe! I got my mitts on it and I haven't put it down since. I'm not very daring when it comes to eye make up, I love my neutrals in all different shades so this is the perfect palette for me. Like most other MUA eye shadows, they are soft, easy to blend, well pigmented and with eye primer they last all day. I can't get enough of Shy, Lavish, Exposed, Reveal and Obsessed. This palette is one to beat for me.
Gosh – Velvet Touch Foundation Primer, Classic.
I haven't tried hundreds of other primers, maybe 5 or 6 but each time I go running back to this one. It was the first one I bought when I heard of primer and I'm now on my second bottle – it lasts ages! Unfortunately I have quite large pores on my nose and without a good primer, I simply cannot wear foundation as it sits in all the pores and I look like a polka dot face, attractive right!? They say if you have oily skin not to use silicone based primers (which this is).. I have oily and dry skin and have found if I don't use a silicone based one then it really shows all the dry bits and looks awful. I do get a bit of shine after a while but that's nothing a quick trip to the bathroom and a matte powder can't sort out. As the name suggests, it's very soft to the touch and it also glides on lovely and doesn't glide back off again!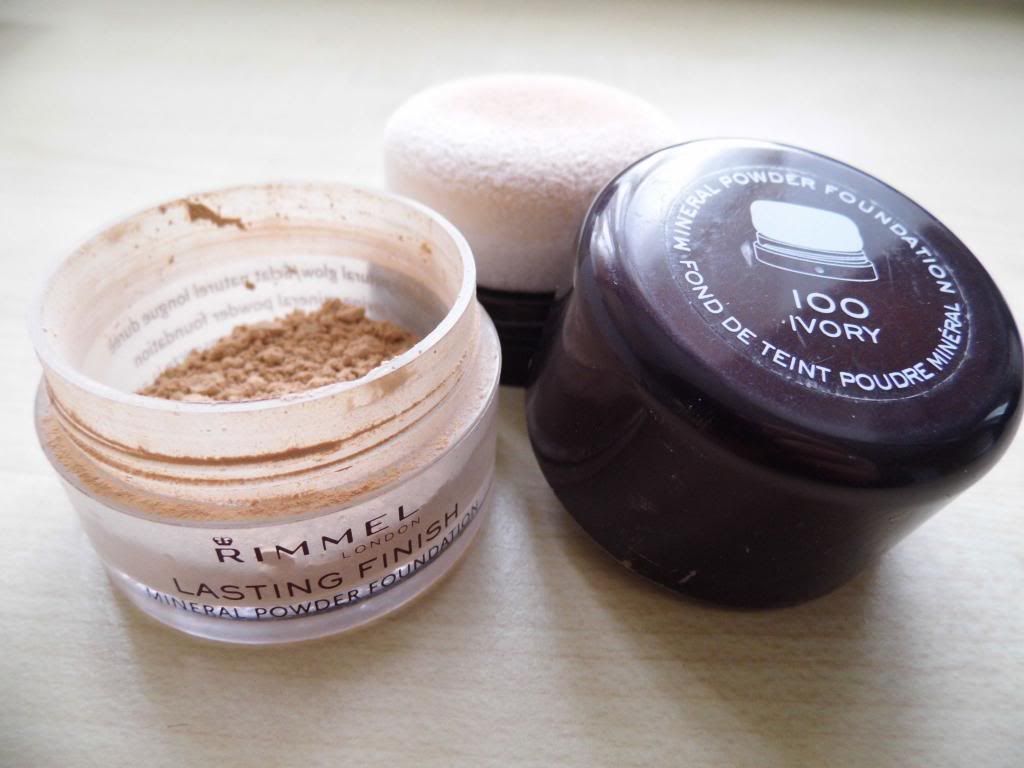 Rimmel – Lasting Finish, Mineral Powder Foundation – Ivory.
I have a few different foundation powders (and have chucked a few too!) but none of them get used as much as this one because none of them have really come close. I've used this since I can remember (I'm on my sixth pot, I think!) and as far as I'm aware, they don't have it in Superdrug or Boots anymore – I've never found it anyway so I have to order it online or sometimes I find it in cheap shops like The Factory Shop. I don't (and never have) used the white sponge bit on top because it's rubbish so I take the top off and use a kabuki brush. I've found care needs to be taken not to use more than you need as it will make you look like you've been tangoed (never a good look!) but with a light dusting it sets my liquid foundation really nicely.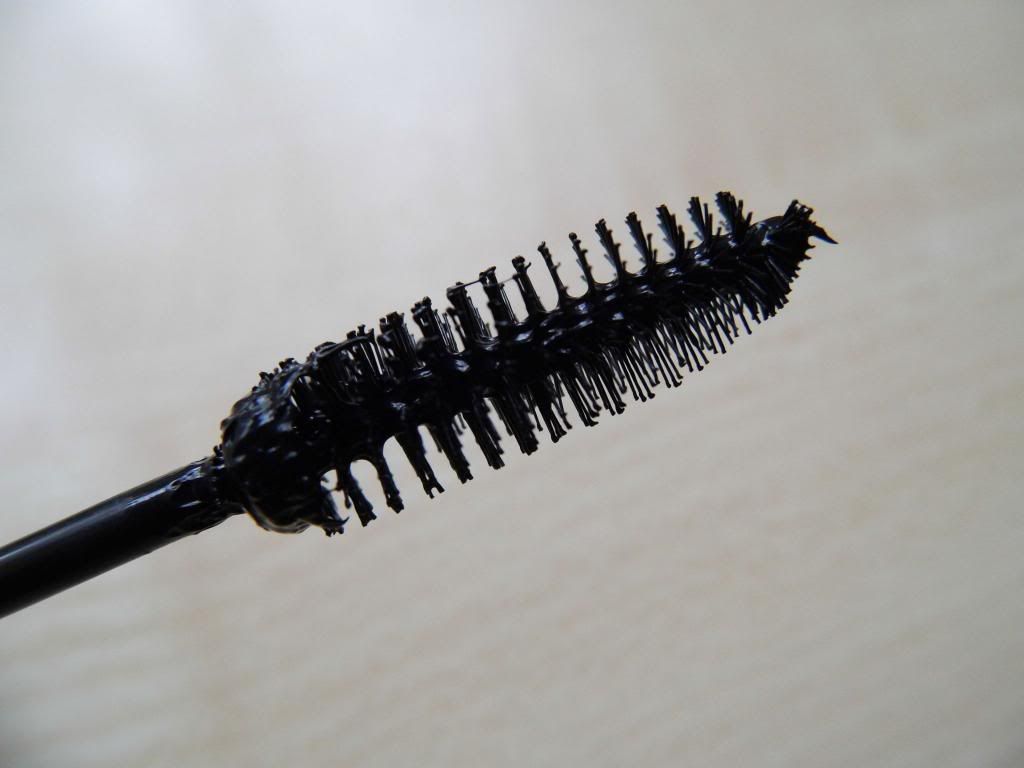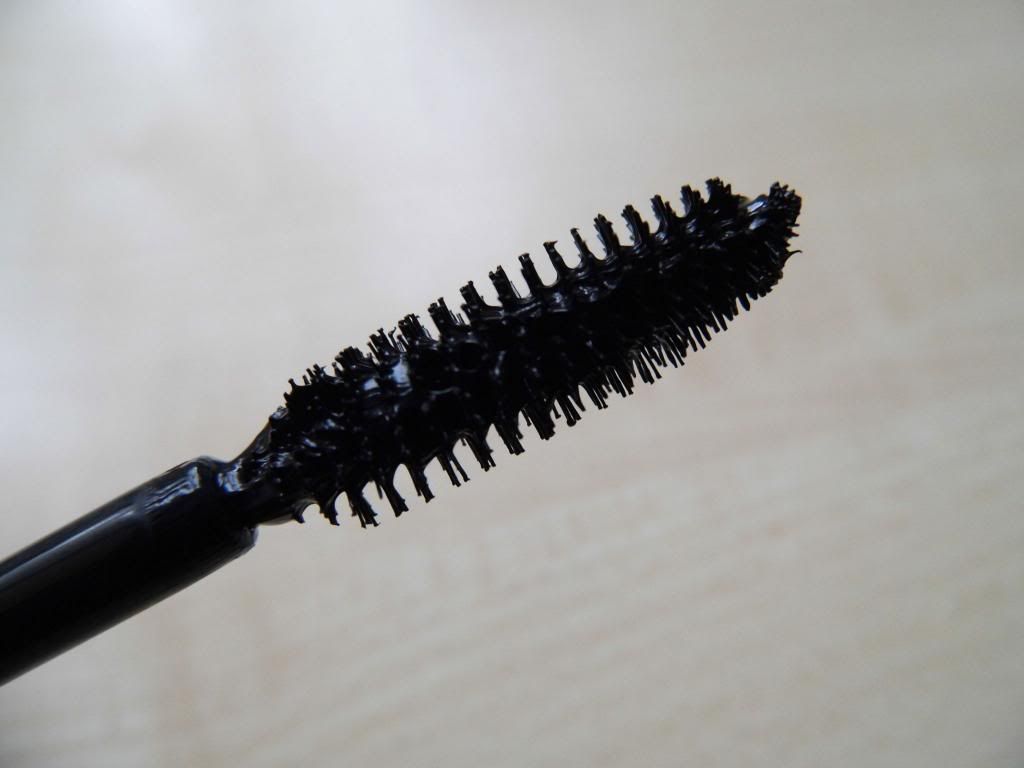 Rimmel – Glam Eyes, Day 2 Night Mascara.
For years I swore by Rimmels Volume Flash (the black and red one) and even now, I always need to have one in my collection.. This one, however intrigued me because it has 2 wands (#saddo!) and after walking away from it once, I couldn't do it a second time! Since I've bought it, I haven't used anything else. The first wand (for length) lightly and evenly coats the lashes, giving them a little bit of length with no volume or clumping at all. The second wand (for volume) evenly coats the lashes, instantly making them look fuller. If you're like me and have rubbish lashes that never seem to do a lot, then you should give this stuff a go! Usually you can hardly tell I'm wearing mascara but I put several coats of this on and they really stand out. Awesome!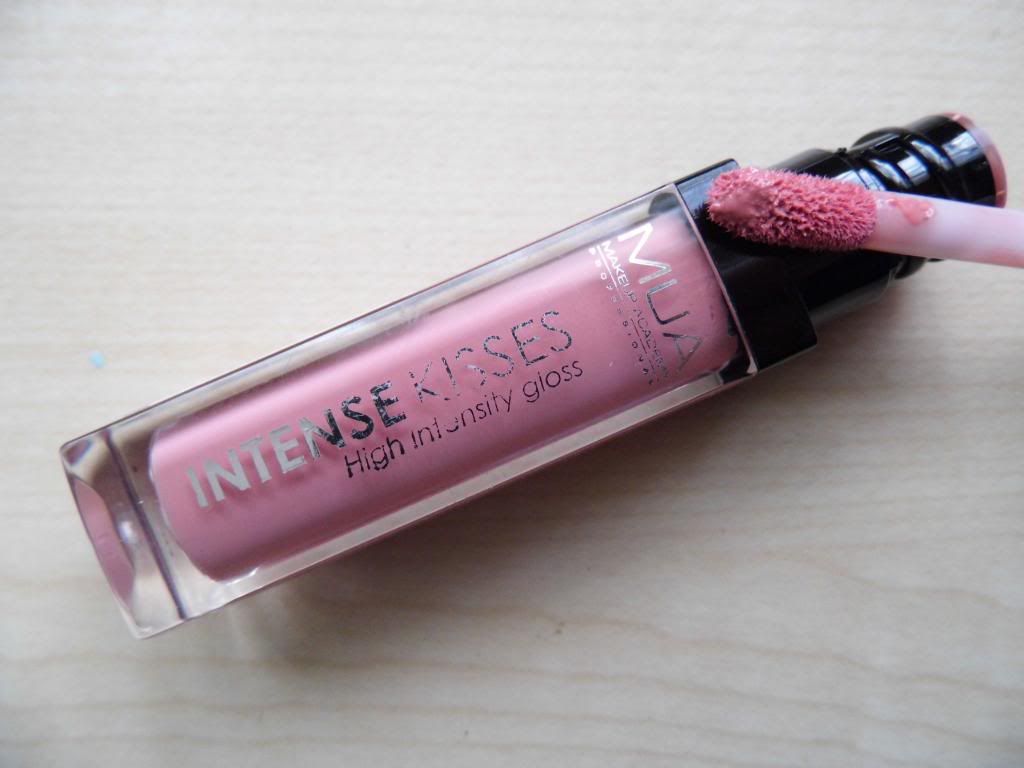 MUA – Intense Kisses Lipgloss – Sealed With A Kiss.
For me, MUA are a brand that product wise very rarely disappoint. Their customer service on the other hand......! I got this lipgloss when MUA had their 50% discount online. You can never be too sure what you're actually going to get when you order online as the colours can vary so much but thankfully I loved this shade. It's a dark dusty pink with a blue undertone that gives you a "my lips but better" kind of look, which being a neutral kinda gal, I really like.. And I use it often! I like that it isn't sticky or
too
glossy.. Which sounds funny because it's a lipgloss but I don't like the overly glossy, abnormal looking ones.. Just a slight gloss will do for me. As with most lipgloss, it's staying power isn't brilliant but that doesn't put me off at all because nearly all lip glosses (and even lipsticks) are the same. I would (and probably will) buy this over and over.. and over.
Instagram: xtiffyxx