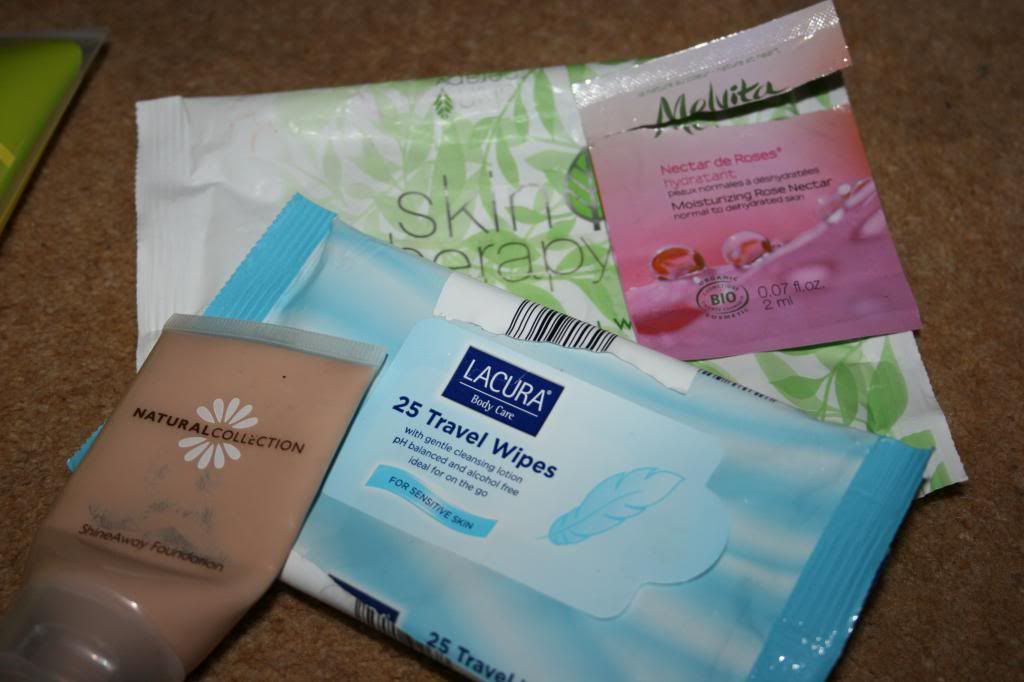 Wilko pink body spray
This was a very nice and sweet smelling spray.
Repurchase? Yes!
Charlie Spirit Body Spray
A lovely scent again quite fruity.
Repurchase? Sure
Elegant Touch Nail Spray
Quite a handy little product but not super amazing
Repurchase? Not really, perhaps if it is offer.
Wilko Lemon Shower Gel
A fresh and zingy shower gel, great for those early mornings.
Repurchase? Yes
Wilko Fragrance free wipes
Just bog standard wipes, I have talked about a few times now. Gets rid of all my make-up.
Repurchase? Already have.
Lacura Travel Hand Wipes
Smelled nice, did the job but I always find with wipes is they leave a sticky residue.
Repurchase? Maybe.
Melvita Rose Moisturiser Sachet
Not a big fan of rose scent products, it was nice. It sunk in pretty quickly, a left my skin feeling hydrated.
Repurchase? Nice but not amazing, as well I would be able to stand the smell!
Natural Collection Foundation
Nice light to medium coverage, long levity not so much but what can you expect for £1.99?
Repurchase? Not yet, as I want to try out some new foundations.
What have you used up this month?
(This is a schedualed post as I am on holiday, so I will not be able to answer any questions in the comments. I will be returning on the 6th April)