Yes I have another haul for you not much really but thought as I still have got a little bit of my birthday money. I thought I would buy some treaty sort bits.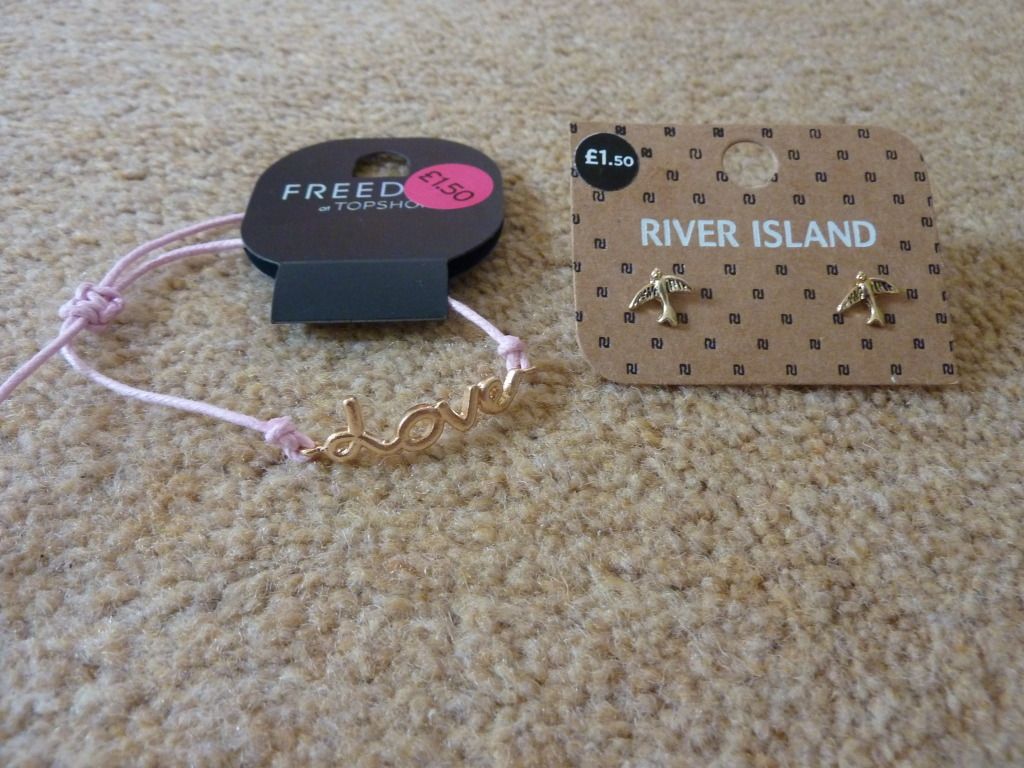 I really like those bracelets that are cord and have a little charm thing on on them when I saw this on sale in Topshop I had to have it and at £1.50 how can you say no?
I popped into River Island and realised that their earrings are really quite inexpensive and are so cute! I was almost tempted to get some lovely owl ones but decided to set for these ones.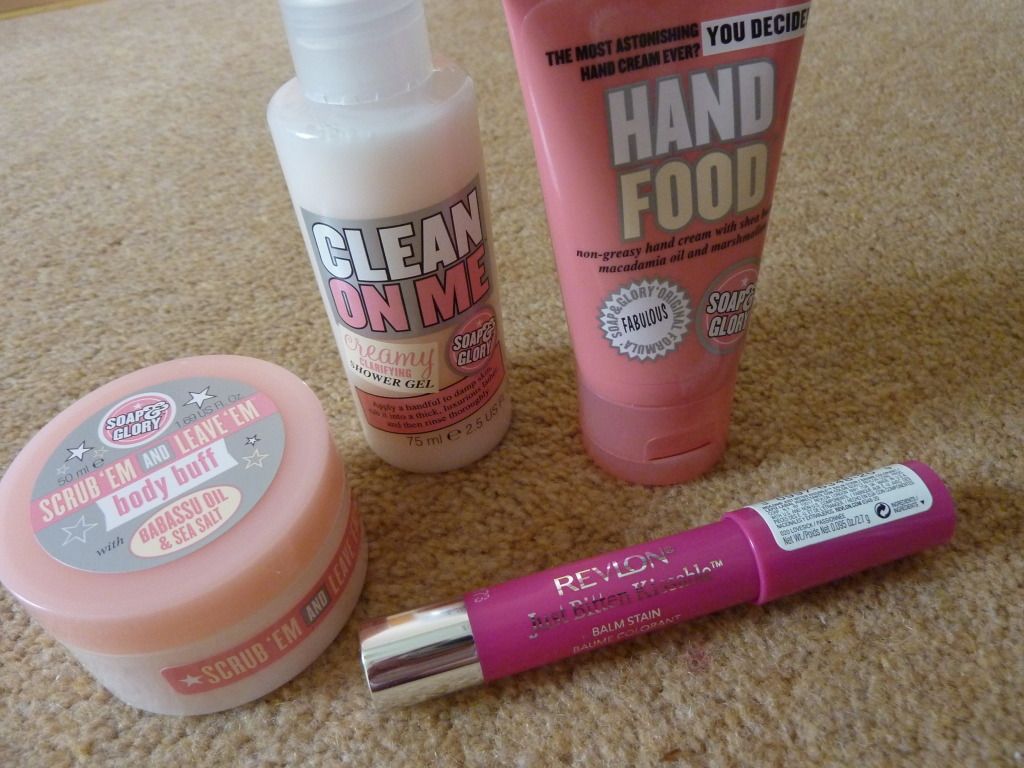 S&G Scrub 'em and leave 'em body buff £2.50
S&G Clean on Me Shower Gel £2.50
Revlon Just Bitten Kissable balm stain in Lovesick £5.99
I really want to try at least one of each of the mini Soap & Glory products. Since hearing quite a hype about the hand food being crowned the "best hand cream in the world" I thought I would dip my toes (or hands) and see whether it lives up to it hype!
Also loving the "Flake Away" I wondered whether there would be any difference in this "Body buff" which there is a review will be coming soon on this!
I only needed one more thing to get in on the 3 for 2 offer and Izzy suggested since she had this when we went to Black Forest and said it was really moisturising.
I did put this in a recent wishlist post and thought I would buy it after hearing and seeing great things from it. Izzy was wearing it that same day I bought and thought it suited her very well so hope all goes well for me review will be up soon about this too!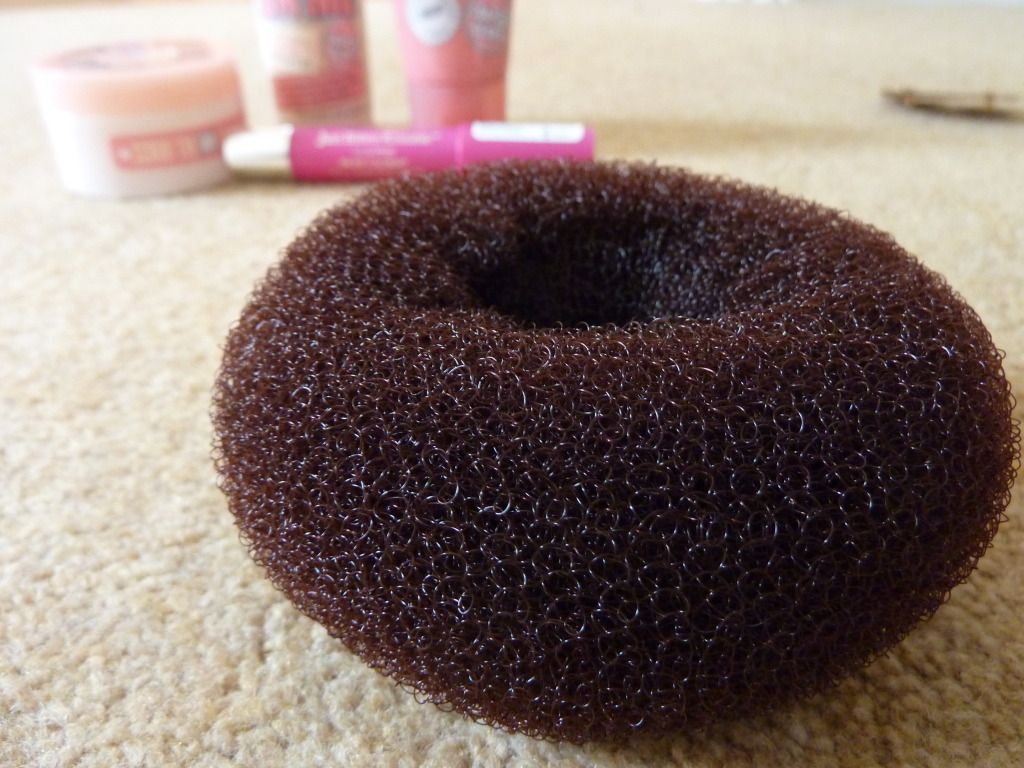 I have always wanted to try out one of these donuts to see if they do create a really beautiful bun so for a £1 why not?