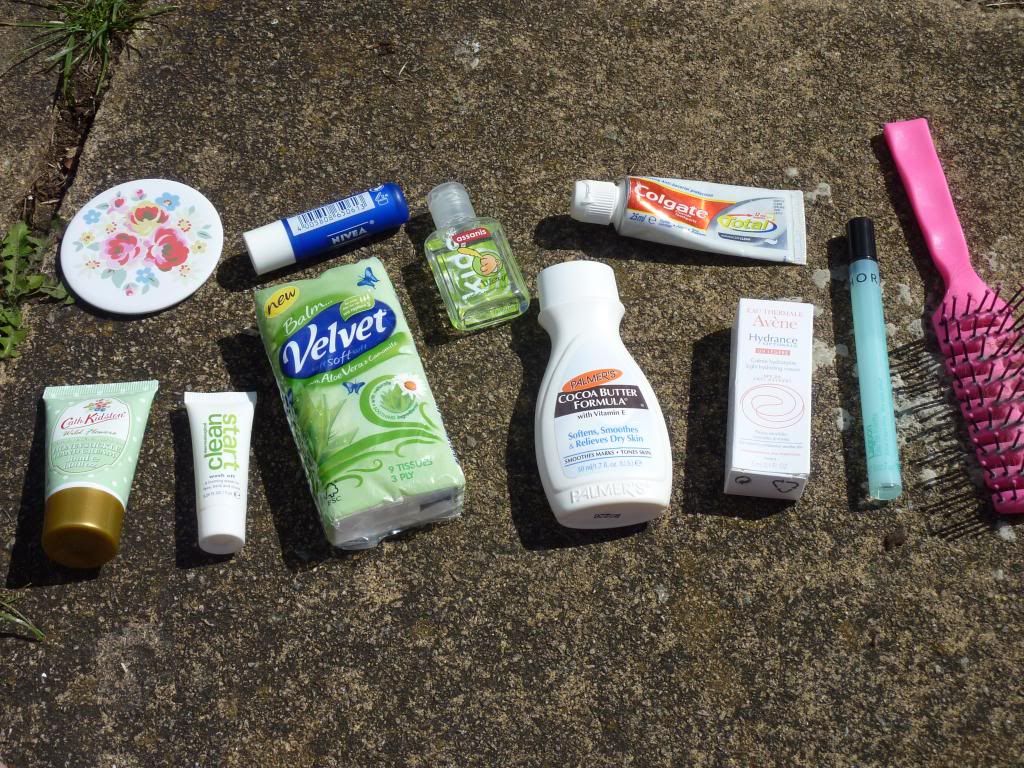 A while back, I went on a sleepover with a couple of my friends and I thought I would share with you all what I took...
It is always essential to have a mirror, this one gifted to me by my friend Kaitlin and it is by Cath Kidston and is super pretty yet very functional!
Something else which is by Cath Kidston is one of their hand creams, I find that that smell great and leaves your hands feel soft and not dry!
Lip balm, is a super must, I cannot go anywhere without having one, whether it be in my pocket or in my bag.
I only took this with me as it was the smallest face wash I had, and didn't really want to lug a massive tube. It did the job and made my skin feel really clean. Tissues, are the best..whether you need to blow your nose, sneeze or mop up something, they are the best things to have to hand!
Hand gel, whether you use pubic transport or just feel like you hands need a freshen up. Toothpaste, enough said (I did bring a tooth brush with me too, but forgot to include it).
Plamer's Cocoa Butter body lotion, this has been my go to lotion at the moment as my legs and my skin in general, have been so dry recently and this smells amazing too!
Avène Moisturiser, it is an essentials skincare item. So far so good with this too! Sephora Spray, I bought this with me because one it smells great and two is very slim and is great to taking around! Hair Brush, you always need to take a hair brush on a sleepover so, yeah!
So that is what I take, what are yours?