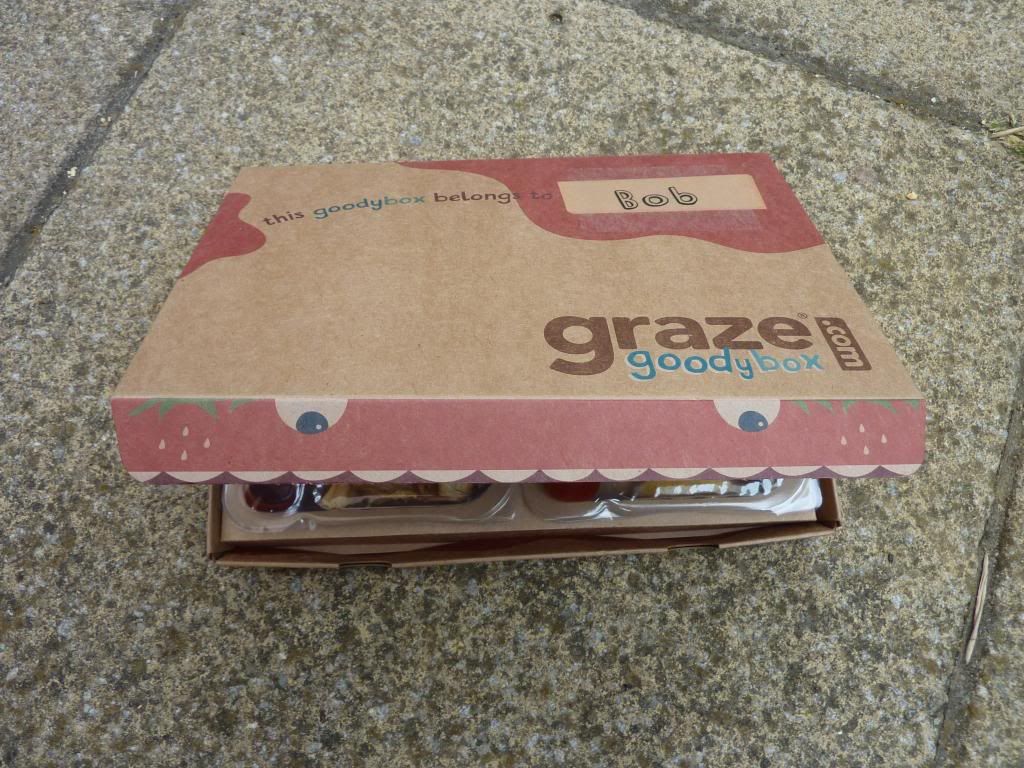 This is aimed at children as you can see (unfortunately my name is neither Bob..sad times). Graze gave me a voucher code to get their first 'goody box' free as it had recently been launched. I really love the concept of these and think they would be ideal for children young or old.
Golden Flapjack
This was lovely and crumbly but not so that it literally fell apart! It was nice and sweet and definitely kept me going till lunch time.
Ketchup Soldiers
I really loved the pizza type sticks, they just had enough herb flavouring. It was also lovely to dip them into a tomato ketchup sauce.
Salsa Face
I love tortilla chips anyway, so this was really delicious and they weren't too salty either. Again it was lovely to dip it into the 'tomato salsa fresca'.
Jam Dunk
I myself didn't eat this but my Dad said "It was rather tasty"!