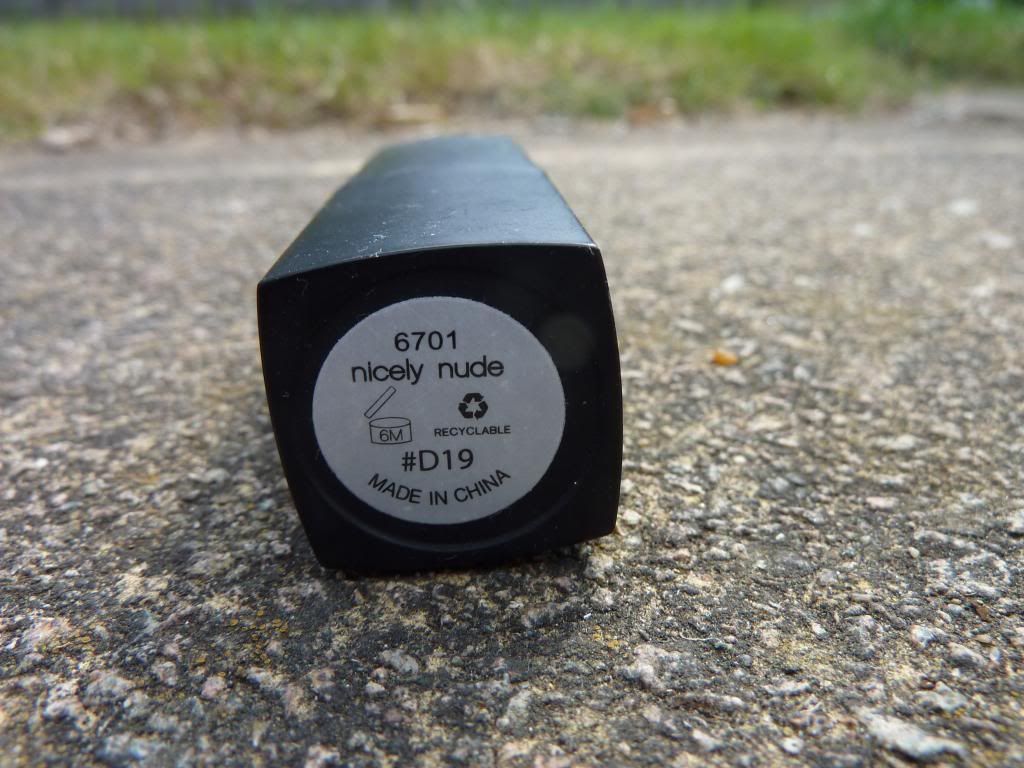 Elf Mineral Lipstick in Nicely Nude - £5
I have to give credit to this lipstick! It has got the name and the colour spot on! I bought this a while ago in a blog sale my friend was doing and I think it may have only cost me £2...which is pretty good.
It is the perfect nude but still has some pink undertones, which makes it much better and a lot more wearable!
I would say it isn't the most moisturising but neither is it drying, so it is kind of in between. I suppose you could say it will just sit there and look pretty, which I think it does very well!
Have you tired any of the Elf Lipstick, any favourite shades?