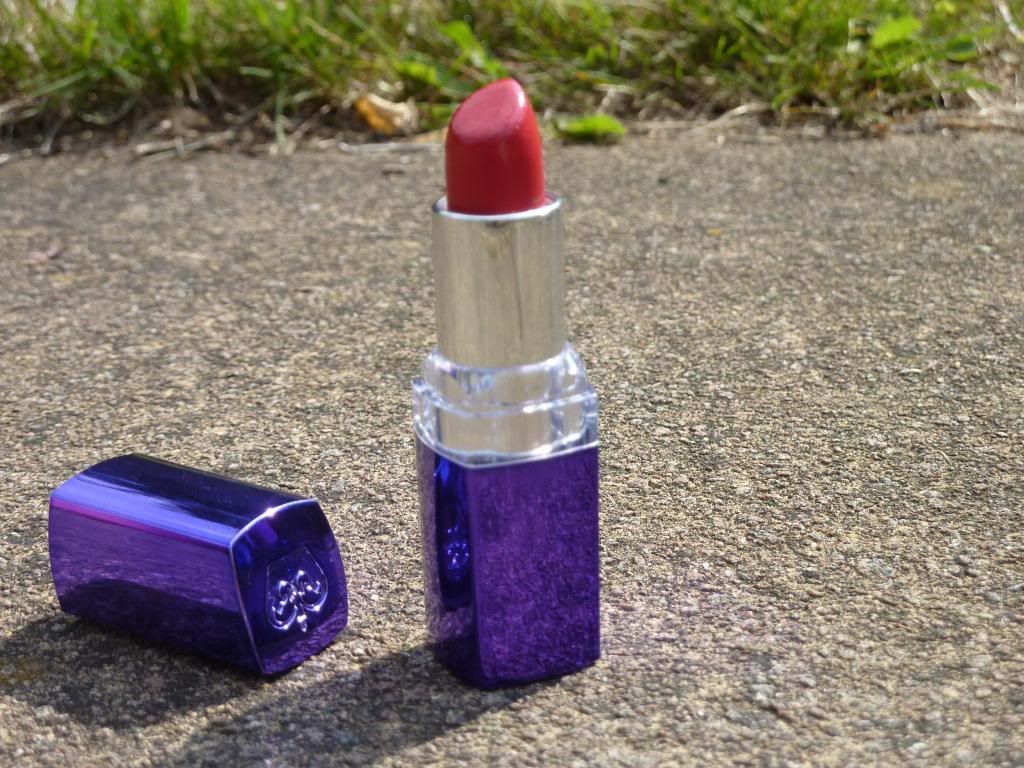 Rimmel Moisture Renew in Rose Passion - £6.29
This is the only red I have ever owned! I sort of got it free in a magazine but you had to pay postage and it also came along with another lipstick and a powder. Which was quite a good deal. It looks a little more orange/coral in the above photo but believe me this is totally red!
The feel of these is very moisturising which is good as that is what they claim, but it is also very slippy. So means that it could transfer to the lower part of your face or smug out of line. But I suppose that could be fixed by something like lipcote.
The pigmentation of this very very good! You don't need really very much to cover the whole lip.
Overall I really like this shade & I might venture out and try some more shade in this range!
Also if you are interested they do sell these on Fragrance Direct for a fraction of the price (99p)
What do think about these, what are favourite shades?