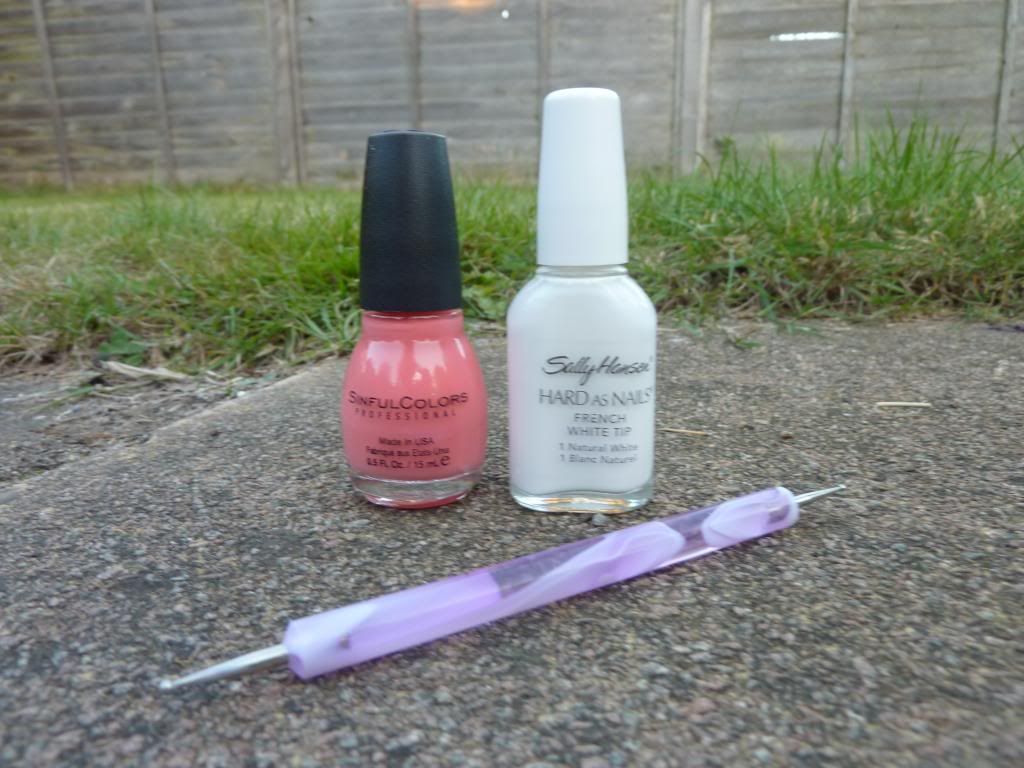 Sinful Colours Nail Polish Island Coral
Sally Hansen White
Medium Sized Dotting Tool
I recently won a Sinful Colours Polish in a giveaway run by the lovely Becky. Since their launch to the UK and Boots, I have wanted to get my hands on them. Now I have!
The colour is coral as you can see and by the fitting name but it is more on the orange side, which I love! The formula of these are great, it did take 2-3 coats to get it to a fairly opaque colour.
Lately I have been lusting over some proper nail dotting tools, I already have some brushes but I wanted to buy some instead of using a bobbi pin. I got these off of amazon and they are a from a Chinese but a UK seller win! They only cost £1.38 and came within 3 days.
I don't know why but I always only ever use a white which comes with a nail manicure set. But I have to say this one is amazing, it is the purest white I have tried and it dried very fast too!
Have you tried any of the Sinful Colours polishes, what are your favourite shades?