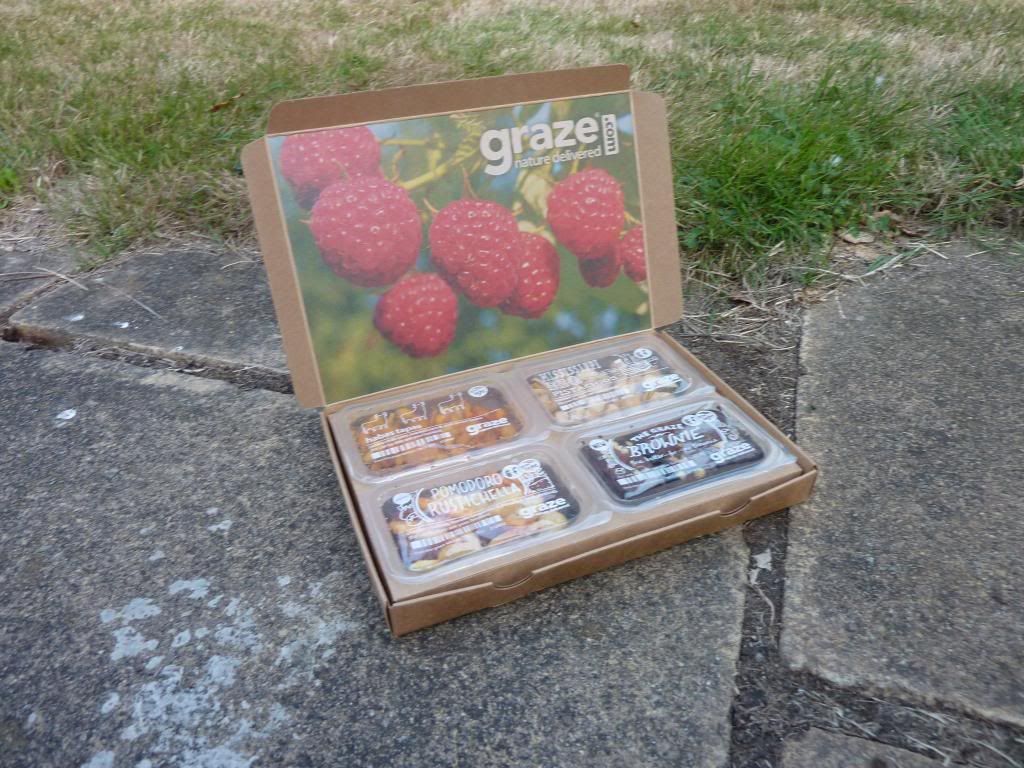 The graze brownie
I have wanted to try this for ages! It was definitely worth the wait, it is not your usual chewy brownie but it still nice all the same! I really liked the nuts in it too as it gave it a little more texture and it was a little more exciting!
Habas Tapas
OMG! This was sooo tasty! It was very flavoursome and spicy! I really like the jumbo chilli corn and the smaller ones!
Mississippi BBQ Pistachios
I have had these before and loved them! So I was very pleased to have them again, they are very BBQ flavoured and great with a Shandy!
Pomodoro Rustichella
This was probably my least favourite thing in this box, the only element that I did like was the cheese croutons.The almonds just tasted a bit weird them being flavoured with oregano.
You can still use my code: Y7GWJKN, to get your first box free!