Yipee! My school decided to have a snow day, which is great because I have a Science exam tomorrow. I have filled the day mostly with revision but now I am having a little break (for now anyway). I suppose these sort of items could be classed as "Summer Showering Products" but who cares, sometimes you just fancy a little pick me up. One on my favorite scent genres is citrus and I have found a group of products which make my shower a citrus haven!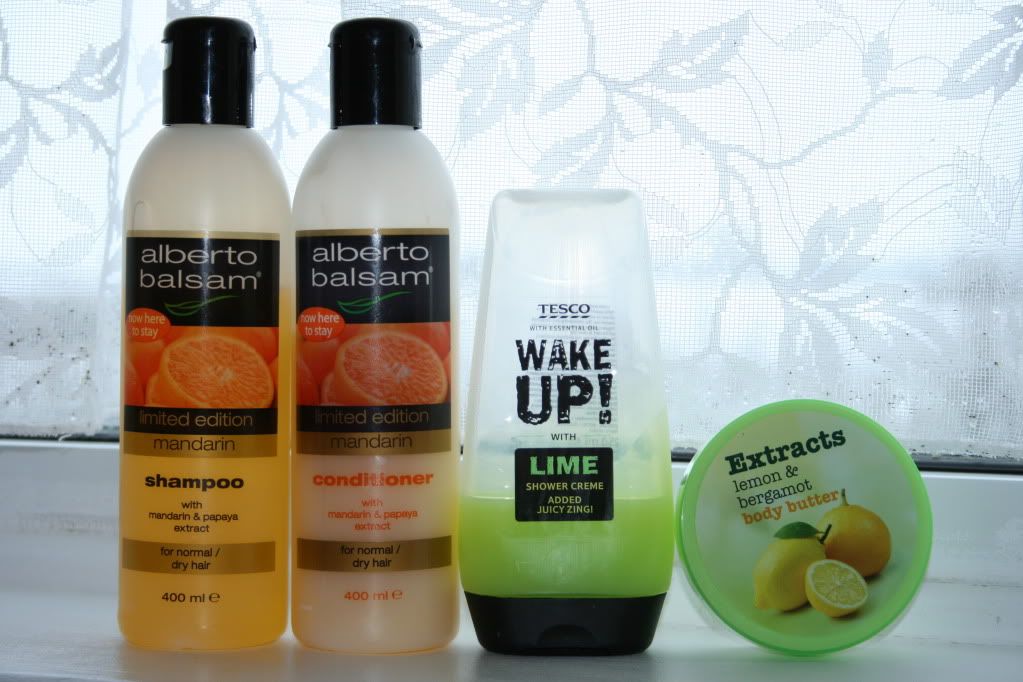 Alberto balsam Shampoo & Conditioner
This has to be my most raved about budget shampoo and conditioner, they have a wonderful selection of scents. (My fave are the above) They make your hair feel utterly fresh, clean and silky soft.
Wake Up Lime Shower Creme
This shower gel is so zingy, it feels as if you have been sent to a tropical island (maybe not that far). This maybe one of the many dupes for the "Original Source range". There are many other exciting flavors to explore like Mango, Coconut and Pomegranate
.
Extracts Lemon & Bergamot Body Butter
After the fruity shower, this just ends it nicely. Quite fresh but not in your face lemony. This just sinks in like a treat.
Are you having a snow day?
What are your favorite items to use in your shower?