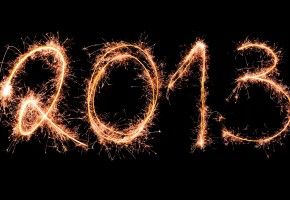 So it is that time, that the year 2012 has ended. It is a time to reflect on what I have done in that year and make achievements for the coming year. For me 2012 was a great year. I have done so many things I couldn't believe I would do. Firstly, I went to Germany twice which was amazing and had so much fun!
Further more I have become closer to all of my friends and when I leave, it will be so sad, as most of us will be going to different sixth forms and will not see each other. Although I pretty excited as it will be different to the college I have been to and I will be meet new people. But it will feel rather strange to not see them everyday, but hopefully we will all still keep in touch.
I have now seen a musical called "Billy Elliot" which was awesome, which also makes me want to see another one.
What I want to try and achieve is grades, and good ones this will be one of my

resolutions. To study hard, sometimes within me I can not be bothered but in life you have to be bothered to get to places you want to be.

As well I want to get a little bit

healthier

. I need to have the motivation to drink more water, although not tasting great. It does do wonders for your skin, hair, nails and makes you feel alot better too.

Another one is fruit, I love my

vegetables

but fruit is something that I could pass on. I wouldn't just pick up an apple and eat it same for bananas. Unless being it like mangos, raspberries, grapes or strawberries. So I want to eat more fruit!

I love cooking and I have some recipes which I want to complete. Firstly I want to make my own homemade pasta since my Grandma gave me a pasta machine. I want to get more professional and decorate them and make super pretty. I want to be more adventurous with what I cook too!

Lastly YOLO it is a phrase which I am sure all you youngster and maybe even the old ones are familiar with. I want to live and love my young life to the full. I want to take some risks and jump off of a plane (I would actually like to this, obviously connected rope of some sort) but yes. Otherwise in my old age I am sure to regret something I should of done when I was younger.
So not too many resolutions but hopefully that makes me keep them? We will have to see...
Hope 2012 was good for you and that 2013 is even better!