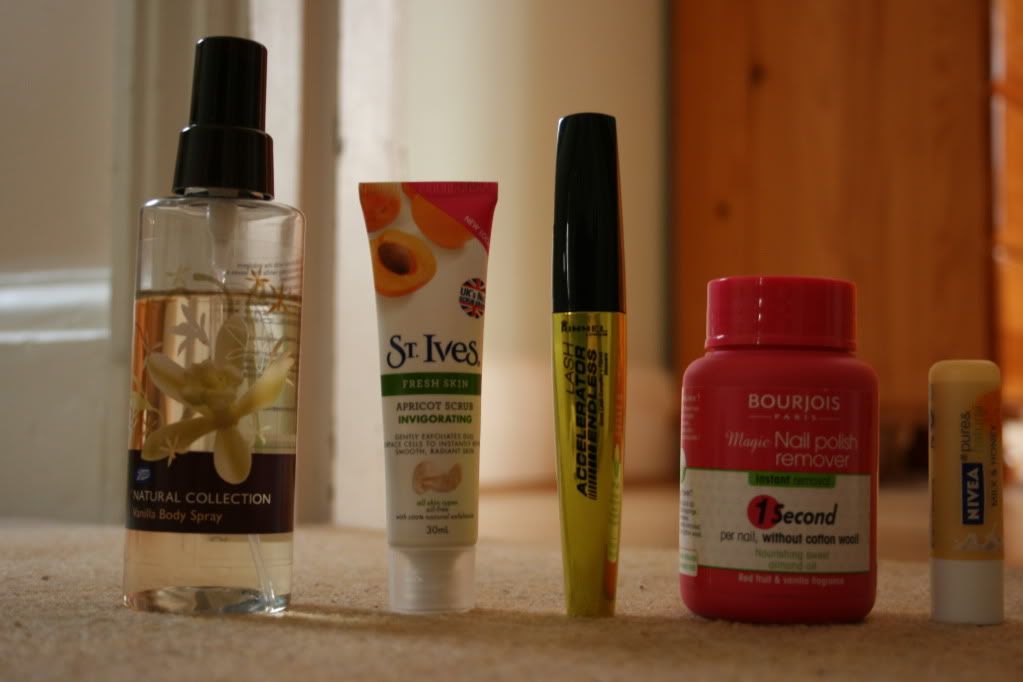 Bourjois Magic Nail Polish Remover
I love this, it makes the horrible task of nail polish removing, much easier and quicker. Well worth the money!
Nivea Honey & Milk Lip Balm
After getting a Nivea lip balm set for Christmas, I have been using all of them constantly this is just one one I have been reaching for the most. I didn't think I would like, as I am not a big fan of the scent of honey, but it isn't that strong at all. It leaves your lips feeling much more nourished.
Natural Collection Vanilla Spray
Again another Christmas pressie! This is a lovely sweet scent, exactly like vanilla extract, you use in cakes. I have been using this so much this much and will continue to.
Rimmel London Lash Acceleration
I love the wand on this mascara, it adds a colour carbon black to my lashes, gives them a little volume and length. I did a full in depth review here.
St Ives Invigorating Scrub
This really makes your skin feel so much better, it just take away all the gim from the day, it also smells lovely. I did feature it in a post not so long ago, with what I like to pair it with here.
What have you been loving this month?
Hasn't January gone by so quick?!