I did a post like this last year as a guest post. I completely forgot to mention it to you all! But since doing my nails and using this design/technique, yesterday. I thought I would share with you the link, so that you can re-create it if you like. Here are the ones I did last year.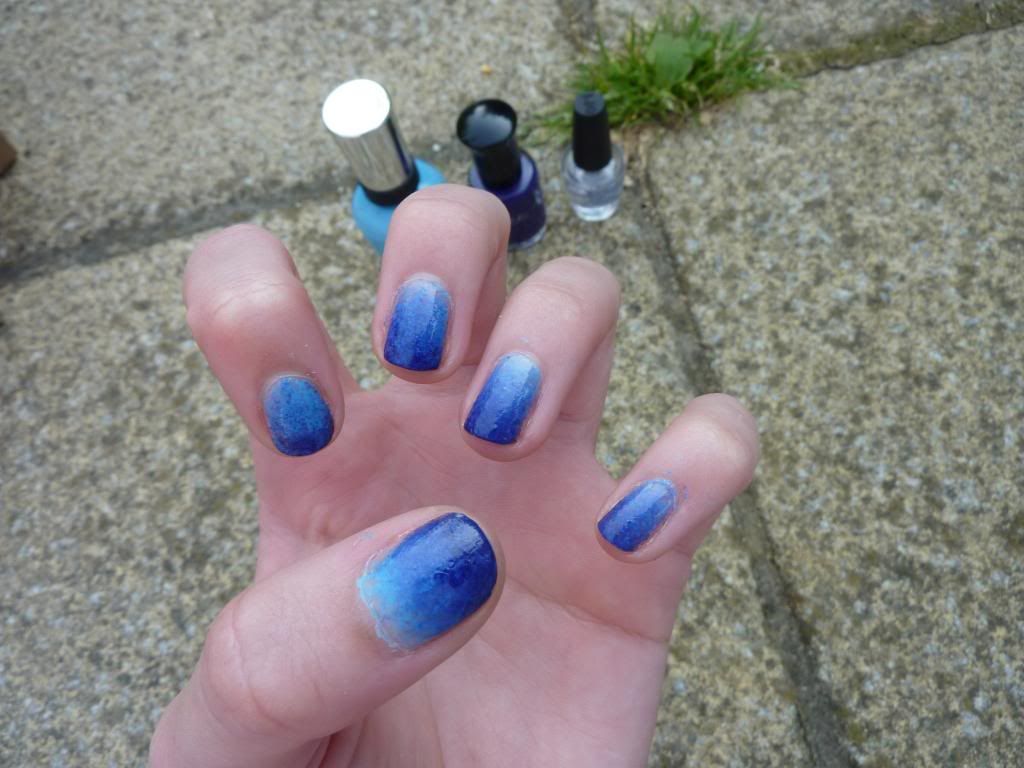 I really like the combo of the light sky blue, with the dark purple. It gives a lovely tropical water type look. Which I think looks really summery! I love doing ombre/gradient nails and can't wait to try out other combinations!
If you try out these, please tweet me a photo, my twitter is @EmilysBlog
Have you tried out these before?