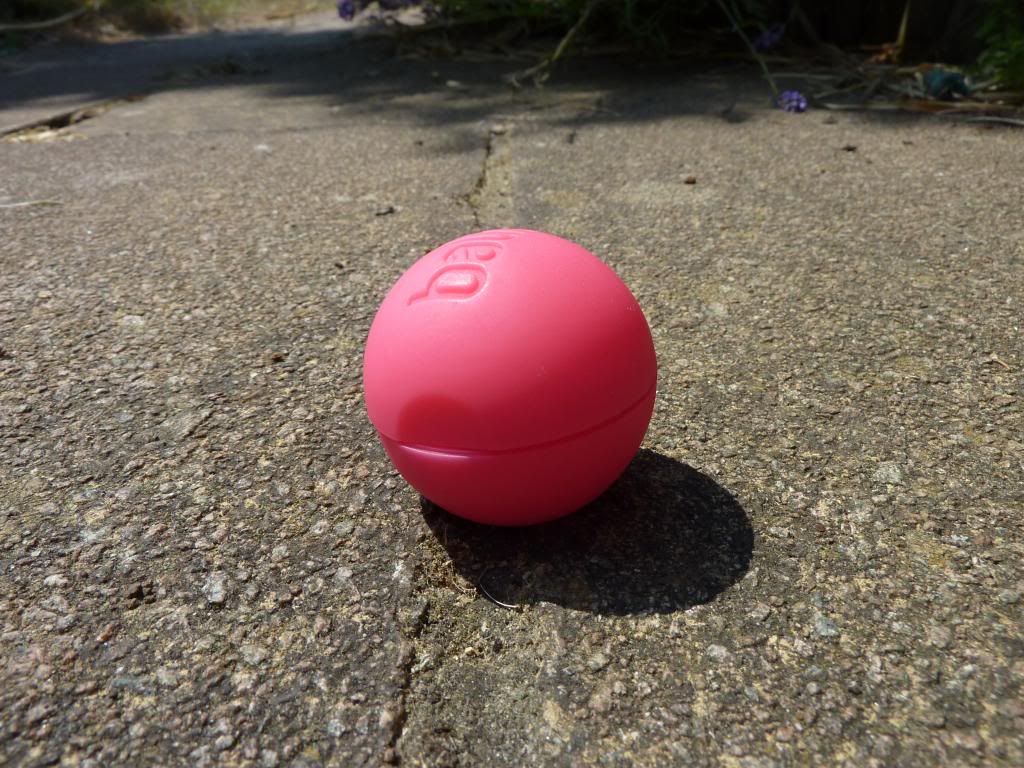 So as you can see I have used this quite alot. As it has lost it's dome like shape. This is the UK's take on the ever so famous EOS lip balms.
Now packaging wise, it is very appealing. With the really interesting sphere shape. It did come with a phone charm string, which I took off almost immediately. As saw no point in it. It is also very easy to open. You just use a twisting motion, where the two meet.
It smells lovely, it is not too overpowering. The lipbalm it's self is actually quite wet and not waxy. I have heard that the EOS ones are. To be perfectly honest, I don't mind that, as long as it is moisturizing. Which it is.
Overall, I would say it is a good lip balm. I would have to say that it is something I would not really splash out £4.99, for a lip balm again though. But it has lasted pretty well.
So if you are wanting to treat yourself, then yes Balmi is the way forward. At some point I am sure I will get my hands on an EOS lip balm.
Have you tried these out?
How does this compare with ESO?
This is a scheduled post, as I'm away on holiday and won't be back until 3rd August.