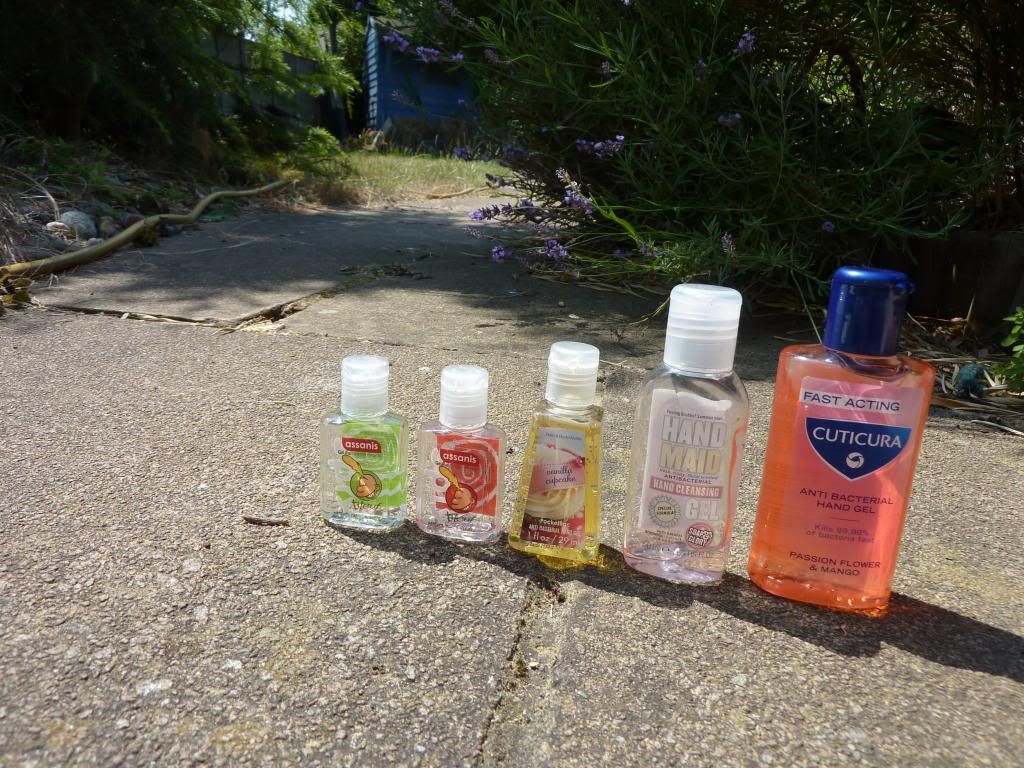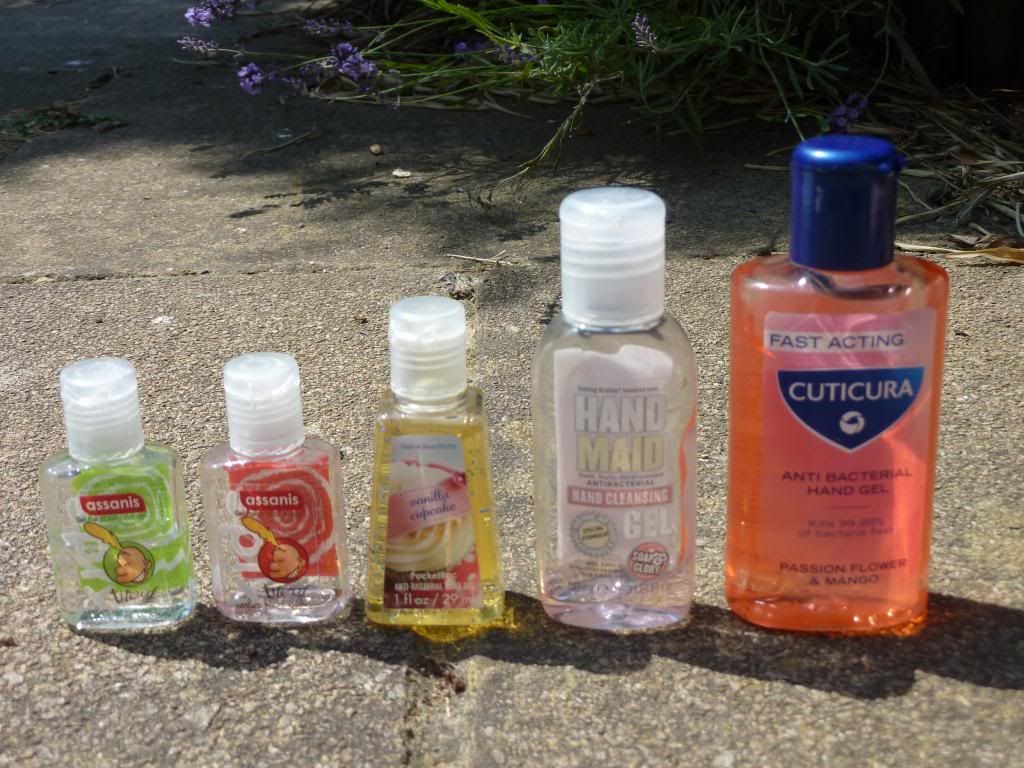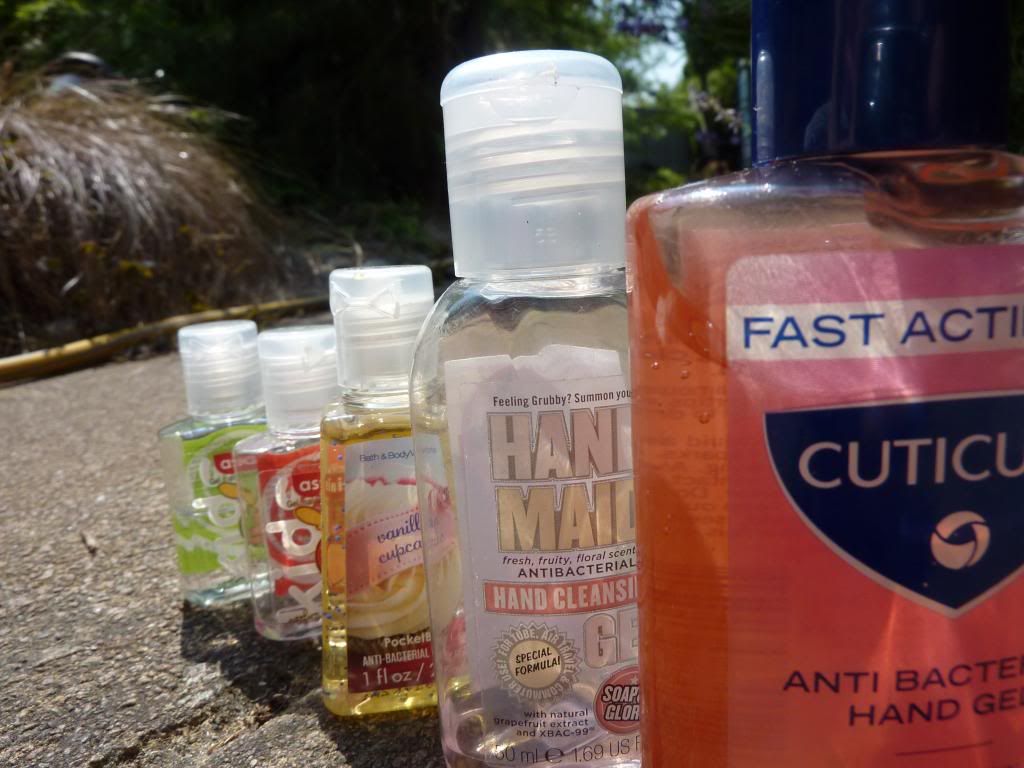 Hand sanitiser it this best thing going. It is so handy and can easily be popped into your bag. It is a need in my mind especially now that it is Summer. They can also come in some great scents too! I just wanted to share with you all today, some that I love! There is no need to deal with highly alcohol scented ones no more.
Cuticura Hand Gel - Mango & Passion Flower
This I think wins it for being the most quickest dry hand gel in this group. It leaves you hands feeling clean and smelling rather fruity.
Soap & Glory Hand Maid
I remember getting this free in the 3 for 2 offer. I never really gave it a second thought, I just popped it into my basket. This was my second scent hand gel. Before that I discovered Carex Grapefruit, which is awesome! But this has more of a 'girly' scent.
Bath & Body Works Vanilla Cupcake PocketBac
I have wanted to try one of these for AGES! Ever since I saw them, I think some American youtuber featured it in a haul. The array of scents is vast! This was among one of the presents that Izzy got for my Birthday. How pleased I am to have got to finally try this. It is the most sweetest scent of vanilla, it also doesn't have that 'artifical' scent of vanilla. I love that inside there are little beads, which 'pop' when you rub your hands together. I also love the shape of these, I haven't ever seen something like it before. Can we also address how cute the label is too? If you ever get the chance to buy one of these, I recommend that you do it. You will not be disappointed by these.
Assanis Kids Titeuf Hand Gel
I got these whilst in France last year, at a French Pharmacy. While my friend Izzy was paying for her shopping, I was just gazing at the till and there were these. They were just over €
1. Which is pretty good. I like the size of them and the packaging. The green one smells like apples and the red is scented with red berries. They are quite small but you only ever need a drop or two, but it means that they can fit into even the smallest of bags! I only wish I could buy some more!
What are your favorite Scented Hand Gels?