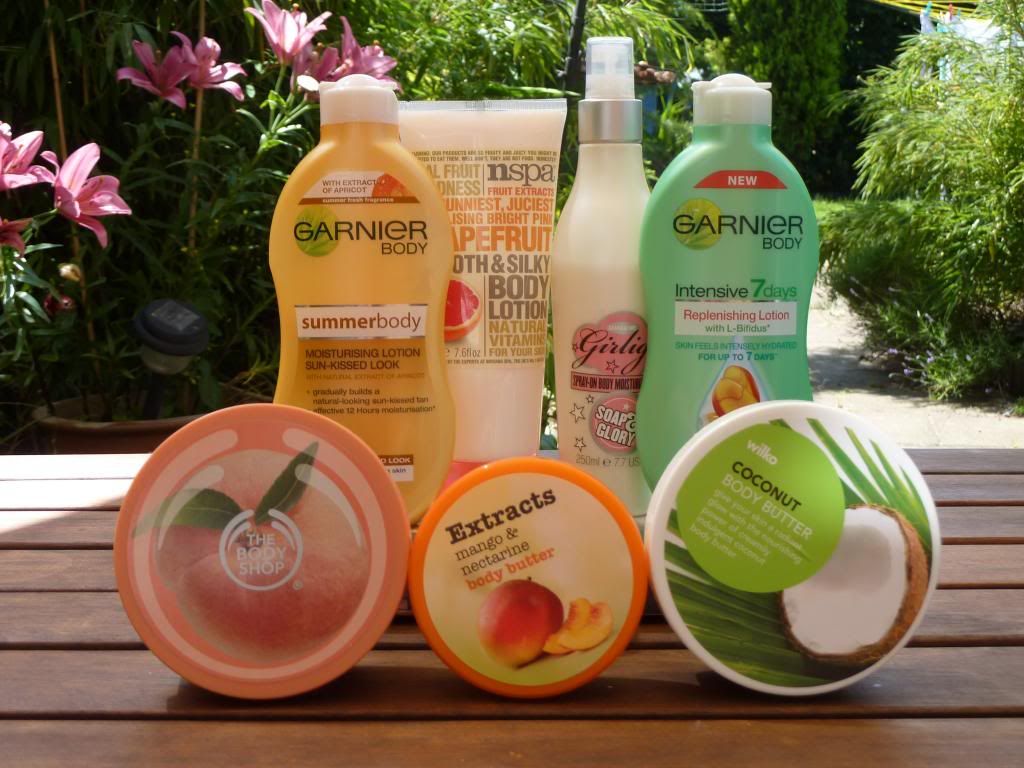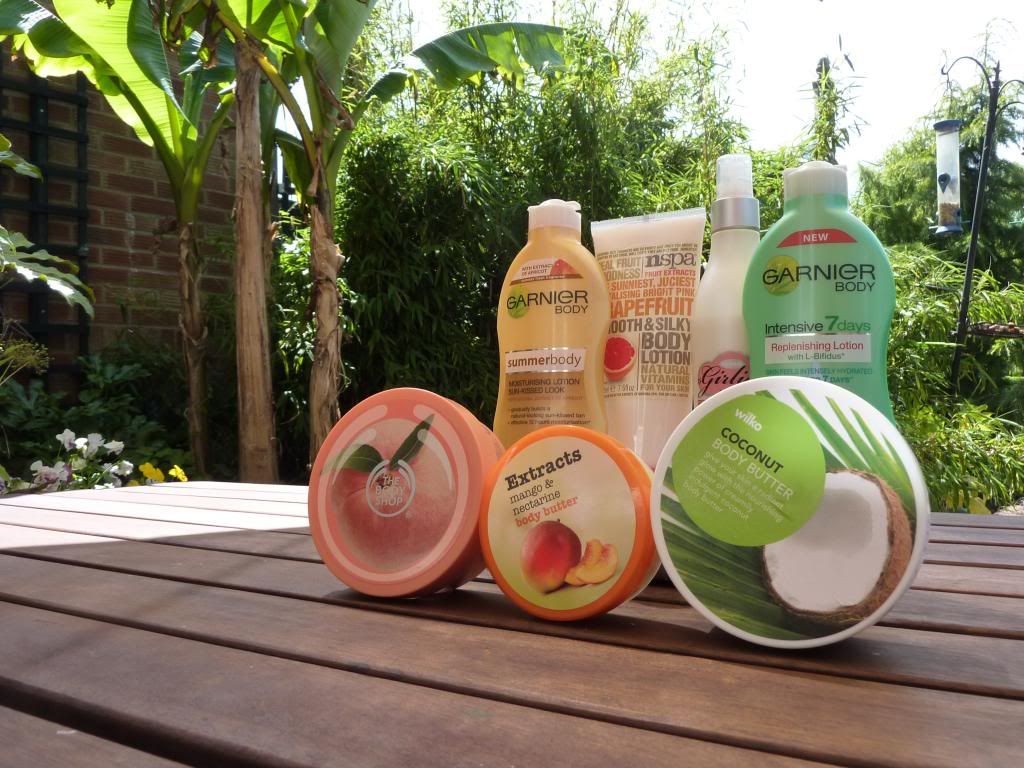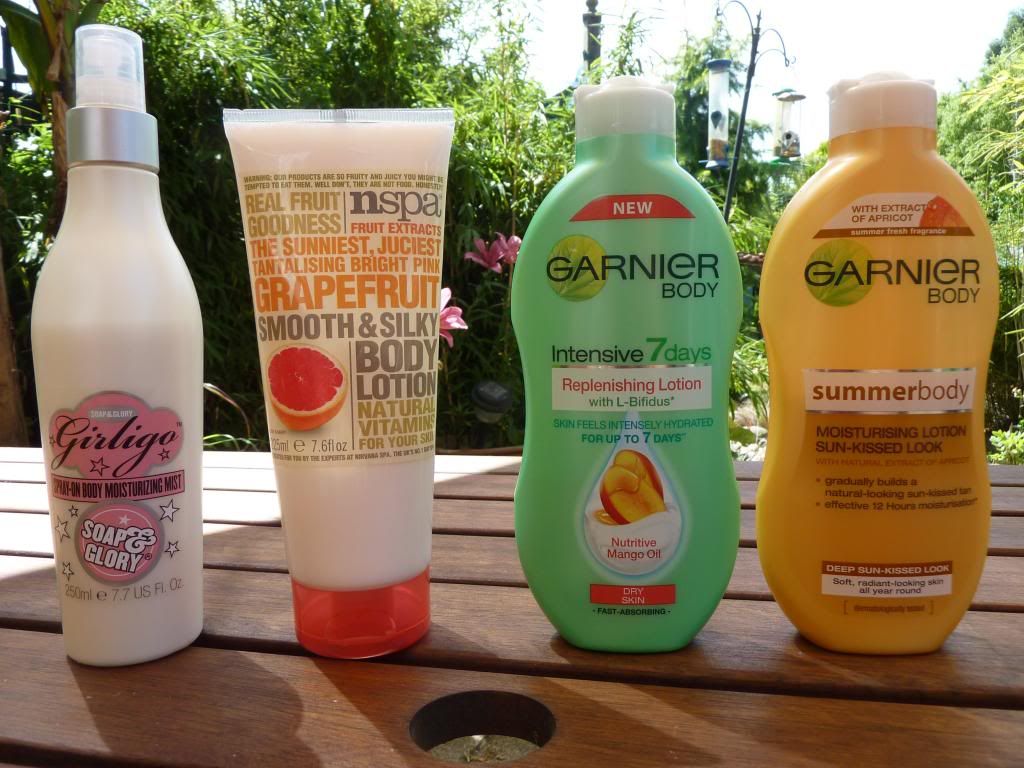 Soap & Glory Girligo Spray-on Body Moisturizing Mist
This is really easy to use, just spray it on and rub in and your good to go. It smells like the S&G signature
scent, it doesn't last all day but for most of it. This is not a deep moisture treatment only something to top up moisture. I also wouldn't recommend this for sensitive people as it is highly scented and sometimes when my skin has been like that is not one to go for.
nspa Grapefruit Body Lotion
This smells ah-mazing! It is not too thick but neither to thin. It sinks in super quickly.
Garnier
Mango
Intensive Days Body Lotion
Again, with this it smells so good, but it is not to over powering. This is really creamy and sinks in fast.
Garnier
Deep
Summerbody Gradual Tanner
I have used this for a while and it leaves your skin feeling moisturised yet, your skin has a lovely golden glow. This is so easy to use to! I doesn't have a fake tan smell, instead it smells like gorgeous apricots.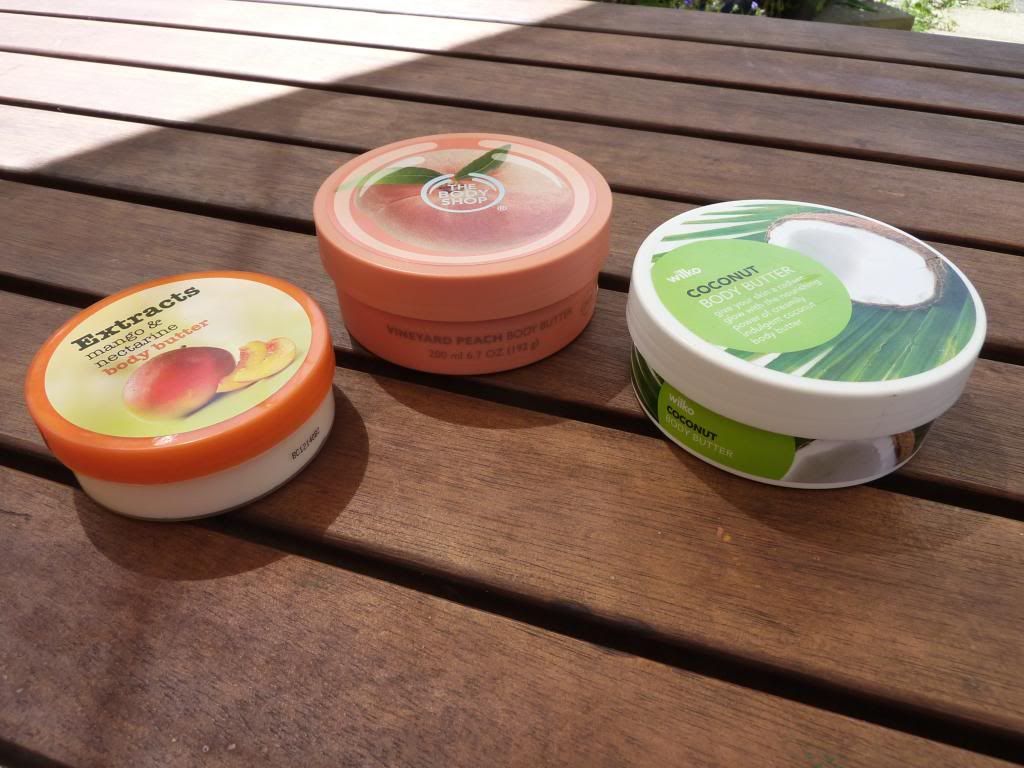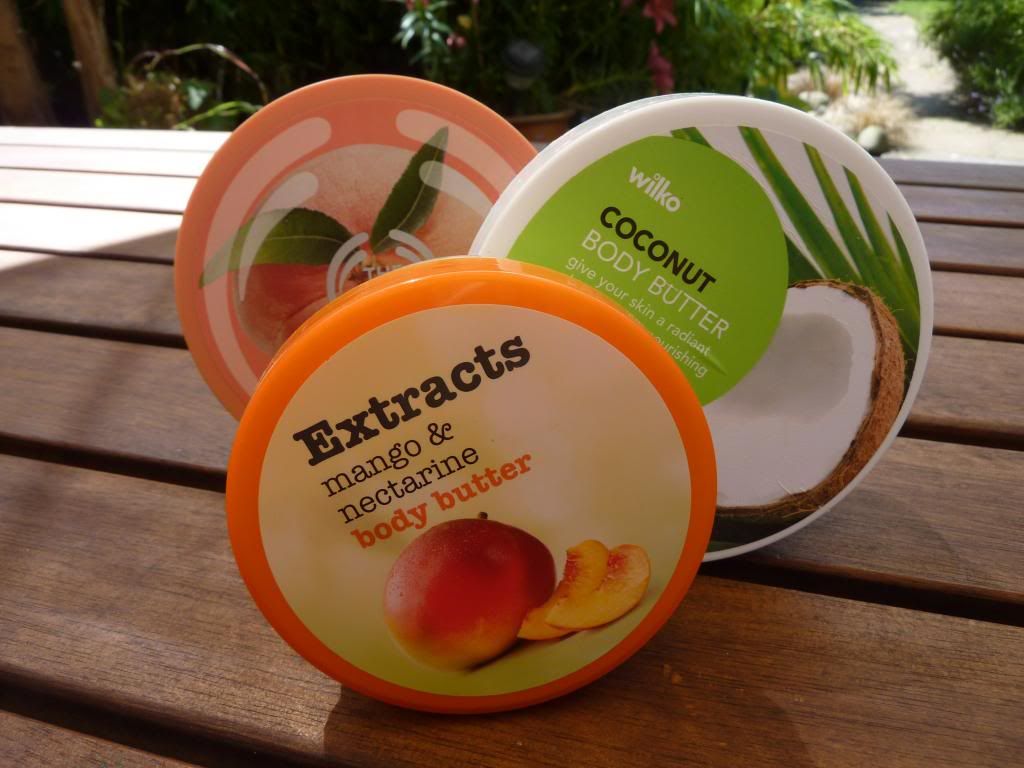 The Body Shop Vineyard Peach Body Butter
OMG! I have wanted to own a The Body Shop, body butter for ages. So many people rave about them and I can see why. I recently received this from my kind and thoughtful friend Izzy. She is just the best at buying presents, no joke. All the things she got me, were things that I had seen and really wanted to try. This smells awesome for starters and it stays on your skin for a couple of hours. It leaves your skin feeling so nourished!
Extracts Mango & Nectarine Body Butter
When I had my first pot of this from Jenny for my Birthday last year, I fell in love, I was very sorry to see that pot be emptied. Luckily they bring it out in Tesco at Christmas. I got this in a set with two other butters, but this one is my fave by far. It is so cooling, fruity and moisturizing.
Wilko Coconut Body Butter
This is great for dry patches which may have cropped up. It is a really thick butter which is great and smells so tropical.
What are you fave Lotions & Potions?