I did a H&M order a while back. H&M do take a while to package your order, but once it is been packaged and dispatched it doesn't take long. Mine came this morning. Now this isn't a massive haul but I thought I would show you what I got anyway. Sorry they are all a bit creased, are assume that happened whilst in transit but hope fully you get the gist of it. H&M always have some great deal codes, all the time (they now having free shipping!). Also if the items below are still available to buy, I will link them for you.
Watermelon Vest
Since seeing this on H&M, I knew I wanted it and needed it my wardrobe! I love any funky t-shirts like these. Now the sizing is a little odd I suppose you could say. I wasn't sure whether to get an 8 or a 10. So I went with 10. I didn't want it to be to tight but it is a little on the baggy side. But it is okay, I will just have to wear a bandeau top underneath as the arm holes are a little low, than I would prefer.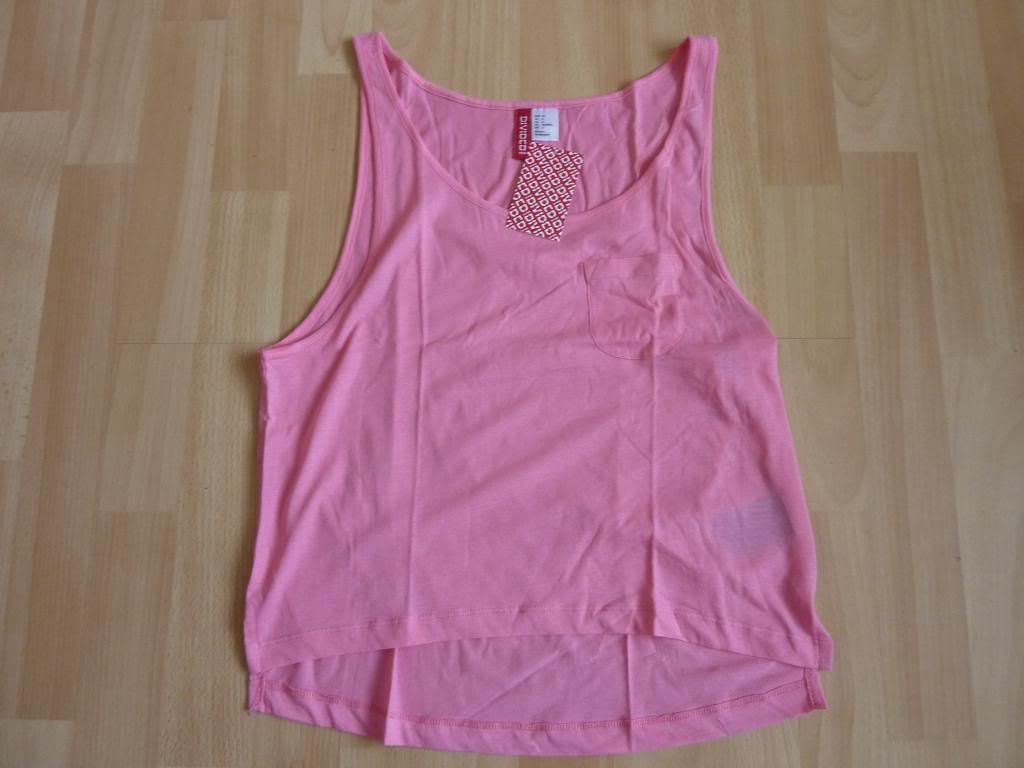 Pink Pocket Vest
This is designed to be a crop top. Now I don't get them, because why have a short top? Surely you tummy will get chilly, unless of course it is super hot...but anyway I got in a size 10. It is not as "boxy" as the watermelon one but it is much better. This also cost a steal at £1. Yep you got that right one measly pound.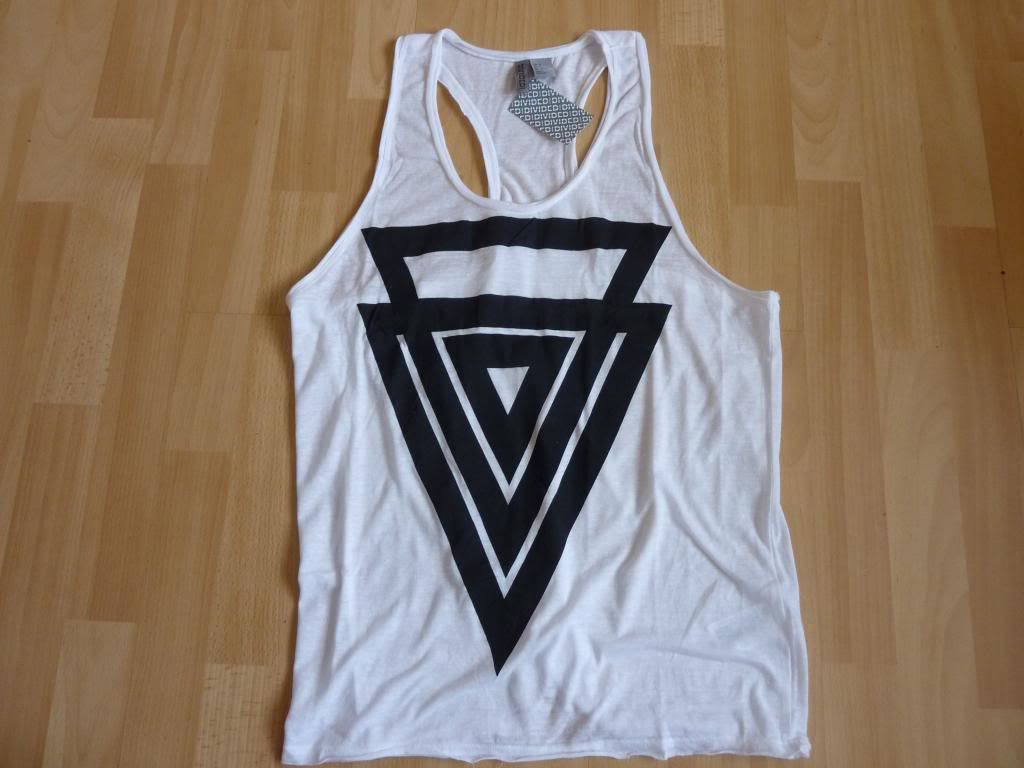 White/Black Aztec Triangle Vest
I really love this top. I love the simple but slightly aztec feel it gives. I got this in a 10. It is a little large and long but I'm sure I will be able to style it so that is can work...
Basic Black 3/4 Leggings
These aren't the most interesting item. But it was a must for me when I saw them in the sale for £4. I have a pair of 3/4 length ones, but they are in a size 10-11 years. They also still fit, I think they stretched in the wash, but I am really slim anyway. Also the label at the back really annoys me as it itches.
Have you recently made an order on H&M?